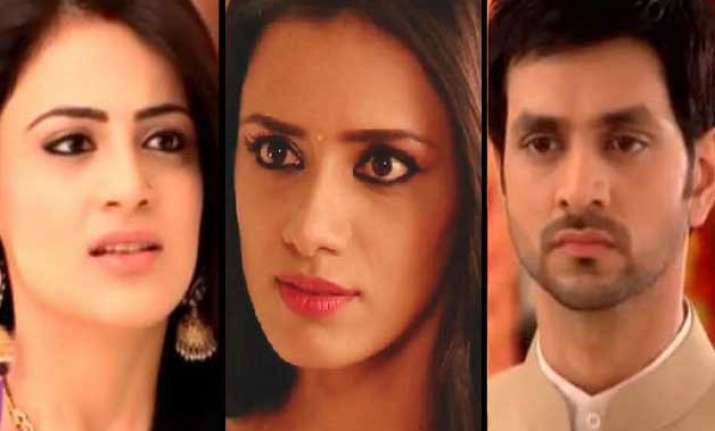 New Delhi: The adorable couple Ranveer (Shakti Arora) and Ishaani (Radhika Madaan) of TV serial Meri Aashiqui Tum Se Hi is going to have a little misunderstanding in the upcoming episode.
And the reason for this mess-up is none other than Ritika.
Actually, Ritika is hospitalized and angry with Ishaani because she thinks that the leading lady has shot her on purpose.
When Ishaani and Ranveer come into her room, Ritika starts yelling at Ishaani and shouts that she is her child's killer.
Shockingly, Ranveer takes Ritika's side and asks Ishaani to go out of the room.
Seeing these circumstances, Ishaani gets heartbroken because she hasn't done anything like that.
After the shooting gets over for the sequence, Ranveer, Ritika and Ishaani get busy with their first love i.e. mobile phones. Whenever they get time, the trio sit together and discuss their shots with lots of laughter in between.
The atmosphere is pretty friendly off-camera but on-camera the fire is on. To know what happens next stay tuned.