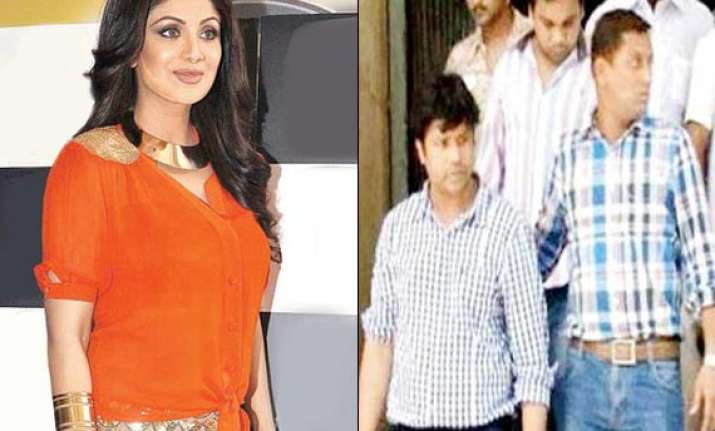 Mumbai, Jun 3 : Mumbai's Oshiwara police on Saturday arrested Vijay Batham, a man who claimed to be actress Shilpa Shetty's personal assistant, on charge of robbery.
Police said, Batham had given Rs 60,000 to one Shahzeb Khan two months ago. Khan gave him a cheque of Rs 60,000 to clear the loan, but the cheque bounced.
On Saturday evening, Batham alongwith one Umesh Tripathi entered his house in Lokhandwala, assaulted him as his family members watched in horror.
Batham was arrested on Saturday night and later send to police custody till Tuesday, while Tripathi is absconding.
.Tripathi is still at large. Batham was produced before Bandra court and remanded in police custody till June 4. The cops have registered a case .
Assistant Police Inspector Ravindra Patil of Oshiwara police station said, "The accused claims to be the personal assistant of Shilpa Shetty. He also claimed to have worked for Priyanka Chopra."