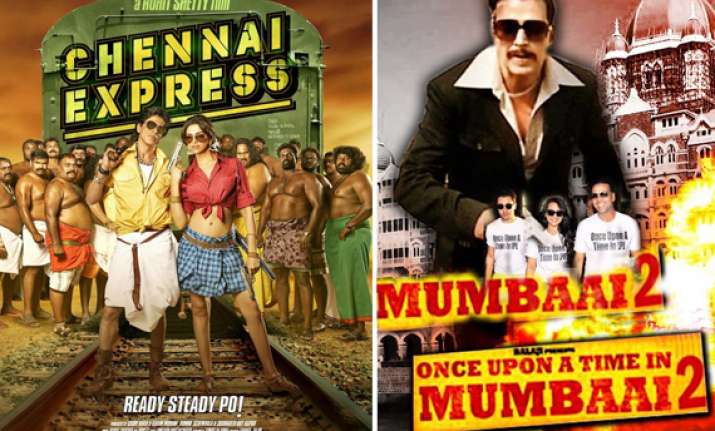 Mumbai:  Akshay Kumar's Once Upon A Time In Mumbaai Again and Shah Rukh Khan's Chennai Express are heading towards a major duel during Eid this year.
Both the films will release on the same day. But Akshay says, Eid is such a big day that it can accomodate both films.
"I see it positively. there is nothing to think about."
Speaking at the trailer launch of OUATIM2, Akshay said, there was also a character linked to cricket betting and match-fixing in the film.
"He is just a character in a film. Please don't connect it to anything else. You should see it as a film, nothing else," says Akshay.
The trailer has portions on betting in cricket, and the mediapersons questioned whether it was connected in any way to the present
IPL
spot-fixing controversy.
The film makers had the trailer launch on a huge set that comprised a police station, cinema hall and a three-storey residential building amid shops.
A restaurant that was also recreated had torn posters of Mother India (1957) and Sunghursh (1968) as upcoming films on the walls.