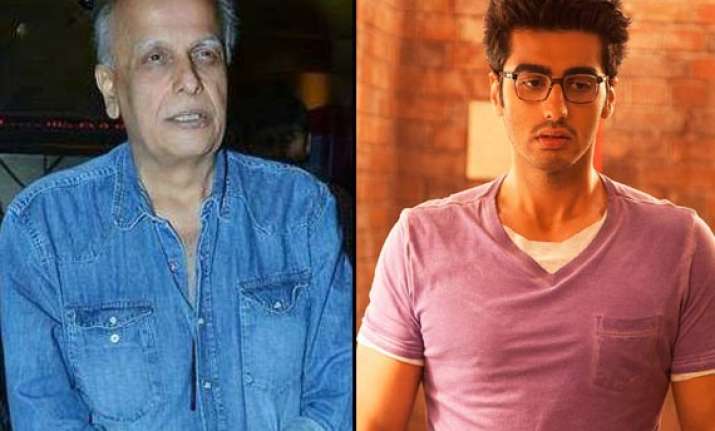 New Delhi: Alia Bhatt might be the apple of his eyes but filmmaker Mahesh Bhatt can't stop praising Arjun Kapoor for his impeccable performance in '2 States'.
Yes, Bhatt felt no hesitation to keep Alia's co-star Arjun Kapoor over her in terms of his act in the flick which is an adaptation of author Chetan Bhagat's best seller novel '2 States'.
He termed her younger daughter's performance as fantastic on the social networking site but called Arjun as a show stealer.
"2 States: ALIA is fantastic in a startlingly different role. But it is ARJUN who stole my heart & made me weep. He is a STAR! ITS A WINNER!", tweets Mahesh Bhatt.
Bhatt also admires
Karan Johar
for giving the industry a talented director like Abhishek Verman who has directed this flick.
"Karan Johar should be very proud. He has an eye for talent. He gifts the nation with an  outstanding writer/ director, Abhishek Verman", writes Bhatt.
Chetan Bhagat, who was overwhelmed seeing him being portrayed onscreen, recommended moviegoers to watch this flick twice.
"Best way to watch #2states? Watch it twice. With #2sets of people. Once with friends. Once with extended family", tweets Bhagat.
'2 States' is already in buzz over the chemistry between the lead stars but we have to wait for his Friday to see does it really stand to all the expectations.