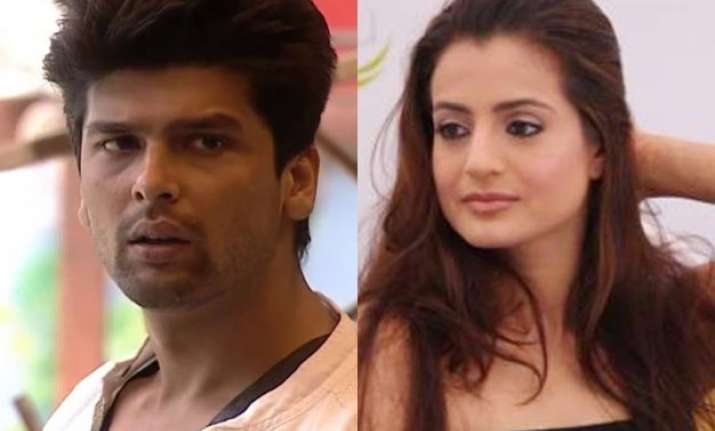 New Delhi: TV actor Kushal Tandon was in news a couple of days ago when he took to Twitter to accuse actress Ameesha Patel of insulting the National Anthem. He wrote on his account that while the National Anthem was playing in the theatre, Ameesha was busy looking in her phone and did not stand up.
This statement made by Kushal got support from his followers too. They agreed that actresses are only about good looks and have no sense of respect for their country.
Ameesha who kept quiet after the incident, has finally broken her silence. She took to Twitter to rant about Kushal, calling him an insensitive human being.
She posted a series of tweets on the micro-blogging website starting with:

Which was followed by,

Here are some other tweets by the actress: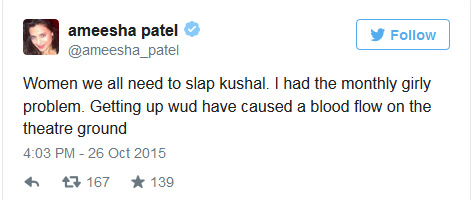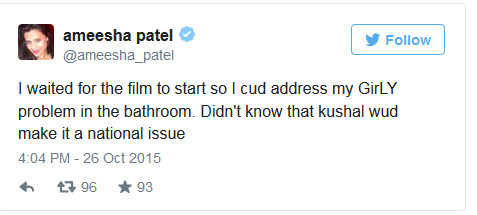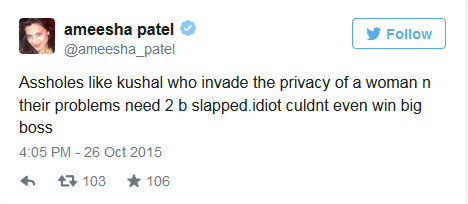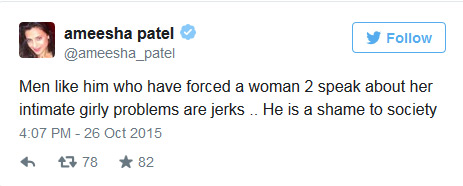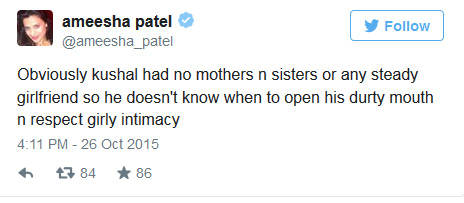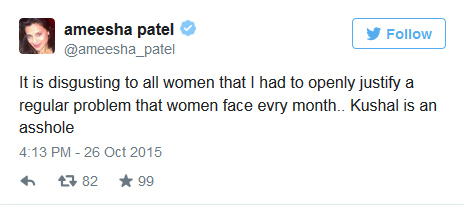 Kushal, who is an active netizen, did not choose silence as his retort. He once again took to Twitter to clarify his stand and said that he respects women.
Here is what the Bigg Boss 7 contestant tweeted: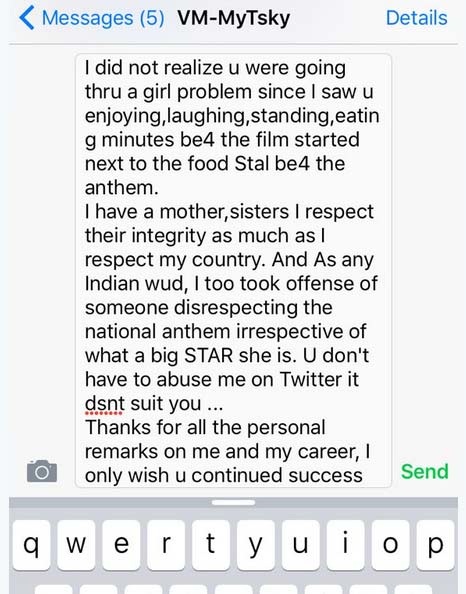 The story seems to take new twists daily. Well, we are having a difficult time deciding if Kushal did this for publicity or Ameesha, who was caught red handed, is using her menstrual cycle as an excuse to save herself from embarrassment?
What do you think?