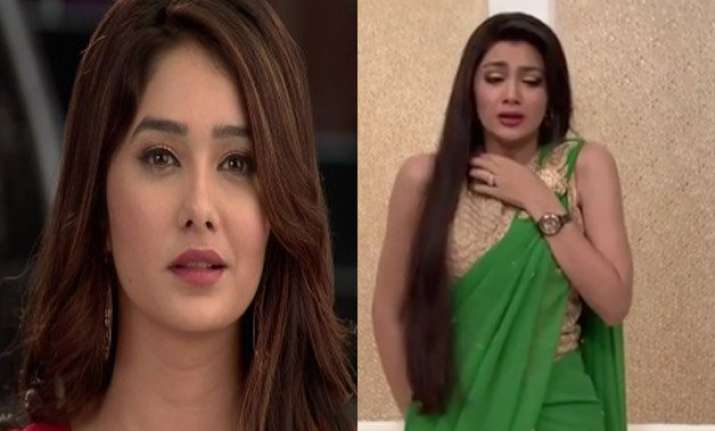 New Delhi: In the hit telly show 'Kumkum Bhagya', Pragya might have given herself a makeover but it did not ensure that her enemies would spare her.
Since the serial started, Tanu and Alia have done all they could to separate Pragya and Abhi. They even succeeded a number of times to some extent, but as they say soulmates can never be driven apart.
A frustrated Tanu has now thought of an evil plan which surpasses even her previous preparations. In the upcoming episodes, viewers will come to know that Tanu is trying to kill Pragya, that too on the auspicious day of Dusshera.
Insiders from the serial reveal that since Tanu is angry that Pragya is having an upper hand at every step, she will try to murder her. Her deadly plan consists of telling goons to make Pragya stand behind the Raavan effigy. This way, when Raavan will be torched in Dusshera, Pragya will die too.
This is not the first time when Tanu has tried to get rid of Pragya. In the past all her plans have failed miserably, but will she taste success this time? Well, we hate to say so but she has planned it very cunningly which forces us to wonder if Abhi will find out about it in time.
Keep coming back for more updates on your favourite show.