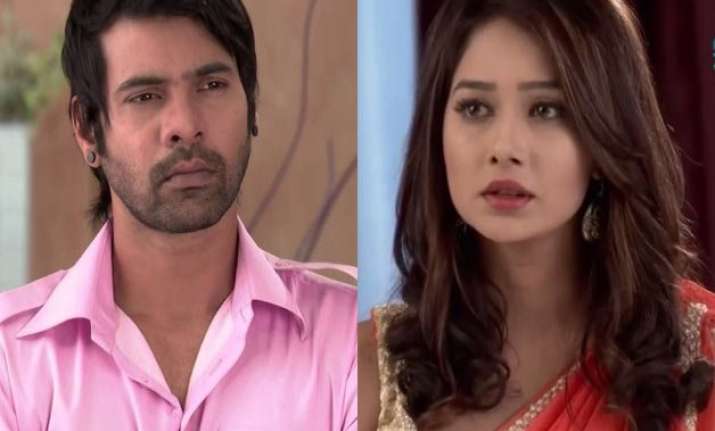 New Delhi: The popular show on Star Plus 'Kumkum Bhagya' is going through a lot of twists and turns these days. While Abhi is gradually realising his love for Pragya, Raj is making plans to kill Pragya.
Lately, we saw how Raj and his partner were adjusting the rope attached to the bell, and aiming it so that it lands on Pragya's head. However, Abhi ends up saving Pragya unaware of Raj's trap.
Now, Abhi will be seen trying to kill Tanu.
Yes! It's true. But before you start riding the horses of your thoughts, here is the truth behind this.
Abhi will be seen playing around with a bow and arrow during the Dussehra celebrations. While Abhi tries to aim the arrow, Tanu suddenly comes in front of him.
Although, she redirects that arrow, Abhi scolds her for coming in front of the arrow so carelessly as it might have killed her.  
But, Tanu who is crazy for Abhi says she would be happy to die by his hands.
While Tanu is flirting with Abhi, we wonder to what extent Raj will go to kill Pragya.
Keep visiting this space to get more updates on 'Kumkum Bhagya'.