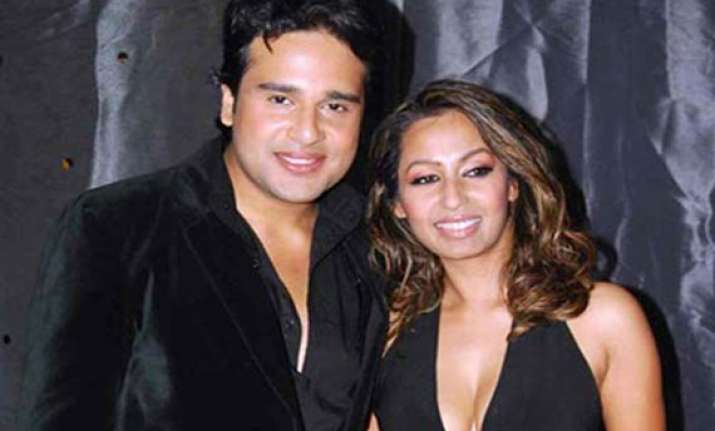 Mumbai, Dec 23: Bollywood hottie Kashmera Shah, who is presently hosting the reality show Steal Your Girlfriend has told Bombay Times that she and Krushna are BFFs who love to sleep with each other.
Kashmera said, "Love and hate are two of the strongest emotions. And you cant fool anyone with these emotions. The approach to communicate these emotions may be different but the end result is always the same.Hope and love are two words the entire world survives on.Krushna (Abhishek) and I havent planned marriage yet.We are BFFs who love to sleep with each other and we cant stay without each other."

Kashmera says today's generation is different and selfish. "Today's generation is completely different. When I was 18, I wasn't like the way they are today."

"They are open-minded and know exactly what they want in life. The youth of today has no qualms accepting and talking about their love affairs on national television."

"They don't bother much about their parents and talk about love openly. I feel they are selfish."

"Today everyone aspires to become an actor and all the new faces who enter the industry are trying their best to land up with a role."
I wish everyone gets what they want.People tend to disappear from showbiz because they cant wait between two projects, which often takes a lot of time. Aping established actors is another reason for their short shelf-life in the industry."