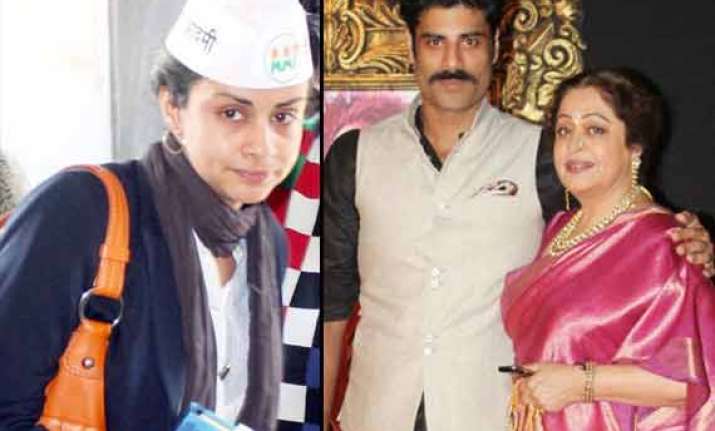 New Delhi: It's a hard time going for actor Sikander Kher whose mom Kirron Kher and former girl friend Gul Palag are campaigning for different political parties for this Lok Sabha election.
Like any other man, it isn't easy for Sikander Kher to pick one from his mom and his ex but he gesticulate it by saying that he would want his mom to win since there is a wave of saffron colour party and she will do better once she wins.
The battle between Kirron Kher and Gul Palag, who are fighting from Chandigarh for BJP and AAP respectively, was visible on the social networking site when the latter tweeted, "I doubt if I'll have the energy to run around like this and serve my people when I'm 60. I guess that's why there's normally a retirement age."
Kirron didn't waste much time and replied, "My father is 101 years old and still happening. He said, 'Good Luck Puttar. You have always been a winner.' For me Life starts at 60."