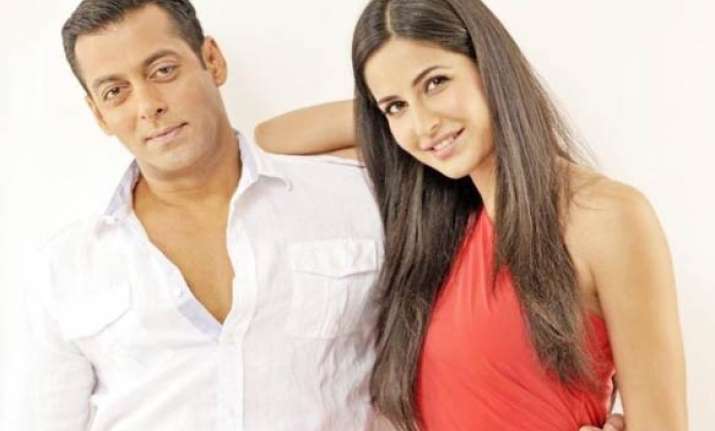 Bollywood hottie Katrina Kaif, after kissing Hrithik Roshan in the film Zindagi Na Milegi Dobara, has effectively put a break on on-screen liplocks. 

Katrina has refused to kiss Salman Khan in their forthcoming film, says a media report.

The actress, like the other two Khans Salman and Shah Rukh has made it clear that she would never kiss on screen, come what may. The no-kissclause doesn't waver even for 'good friend' Salman Khan.

When a situation for a kiss arose in Kabir Khan's Ek Tha Tiger both Sallu and Kat said a clear no.Says a source, "Kabir Khan had convinced Katrina for the only kissing scene she has done so far in New York.

"He was sure she would see how important it was. But with both Salman and Katrina adamant on the no-kiss policy there was no choice but to drop it." Katrina admits she has broken her no-kiss clause for ZNMD.

"Yes, there's a fleeting kiss with Hrithik. It was something that had to be done. But that apart, my stand on kissing remains unchanged," she says.

In fact, the actress is in two minds about buying the rights for the 1998 Drew Barrymore rom-com The Wedding Singer because a long kiss is integral to the plot. "I love that film. But the kiss No!" Kats concludes.