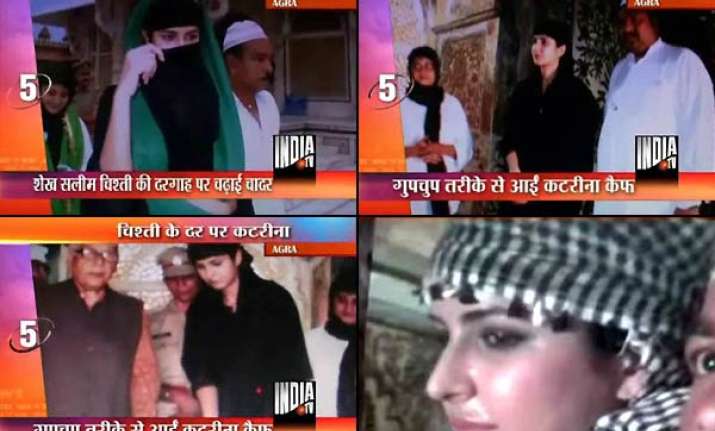 Agra, Jul 3 : Bollywood star Katrina Kaif, wearing a burqah, visited  the holy dargah of  Sheikh Salim Chishti in Fatehpur Sikri on Saturday  in a hush-hush visit.

According to the sources she opened the thread after fulfillment of her wish and offered religious 'chadar' at the dargah and tied the thread again.

Katrina was here last when she was shooting for 'Mere Brother Ki Dulhan' in April.

Then also Katrina visited the dargah and offered  chadar and tied a thread for a wish to come true.