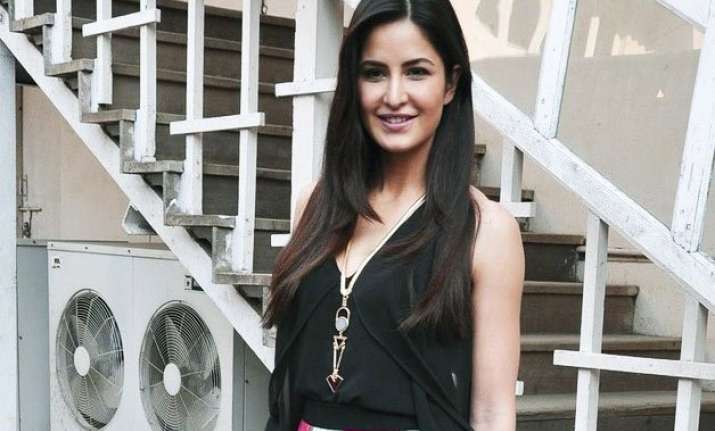 New Delhi: By now every one is well aware that one of the most adorable couple in tinselvile Ranbir Kapoor and Katrina Kaif have called it quits.
A lot has been said and written about their break-up so far, but both Ranbir and Katrina have avoided giving any official statement over this.
While Ranbir has not been in the limelight since the news of their split broke, Katrina, on the other hand, has been successfully fulfilling her professional commitments. In fact the diva has been spotted at several media events as well.
So far, the 'Ek Tha Tiger' actress has successfully dodged the questions regarding her personal life and had even asked people to focus on her professional life.
But recently, the diva went on to spill the beans about her love and her wedding plans.
Talking about love, Katrina stated that nothing and nobody can put her off love.
"I can never be off love for good, nor can I become cynical about it. Nothing and nobody can put me off love. (Smiles quizzically). Love is the most beautiful thing in the world. I have no reason to be cynical about absolutely anything in life. I have only seen the beauty and the most beautiful parts of life and I see only beauty in life and love," Katrina told a leading daily.
She further revealed that her views on love have evolved but their fundamental nature would never change.
"I feel my views on love have grown and evolved. I have learned to deal with relationships, people, learnt to be less selfish, more giving, more supportive of a person's dreams, more supportive of a person's internal growth apart from your own and understanding the person better," said Katrina.
When Katrina was probed if she was happy in personal life, she stated, "I aim to be happy in every moment of my life and that's something we should all try for. I am very emotional and my emotions are very transparent, of course. You should always be true to yourself. As long as you know your feelings, the fact that I choose to, in my professional capacity, not allow that personal space to come in front or stand alongside with me on my professional work or platform, this is an aspect (personal life) that will remains there, always. I don't think I am the only person to take this stand in Bollywood or Hollywood".
Katrina also opened up on her wedding plans saying she has left this thing on God.
"(Marriage will take place) Whenever God wills it. I think you have to leave these things, your destiny and what is meant for you in the hands of God. Keep your faith and your trust in God," the actress was reported saying.
Currently, Katrina Kaif is busy promoting her upcoming movie 'Fitoor' which is an adaptation of Charles Dickens' novel 'Great Expectations'. Helmed by Abhishek Kapoor, the movie also stars Aditya Roy Kapur and Tabu and will hit the theatres on February 12.