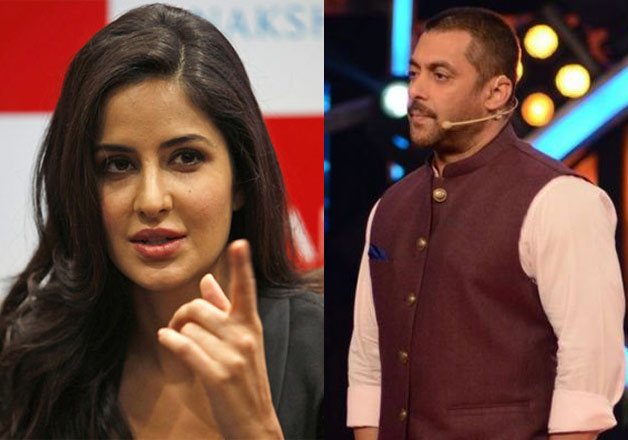 New Delhi: Bollywood actress Katrina Kaif is grabbing a lot of attention these days because of her movie 'Fitoor'.
However, her break-up with Ranbir Kapoor also made her the talk of the town.
Indeed, Ranbir and Katrina's split came as a rude shock especially when it was speculated that the couple will probably get hitched this year.
So far, a lot has been said and written about their break-up. Although it's been a month since Ranbir and Katrina parted ways, still there has been a lot of buzz about the couple.
But this recent buzz, once again created a sensation about Ranbir-Kat split.
Till now, everyone related to the couple has been keeping mum about the break-up, be it Ranbir-Katrina's respective exes or the Kapoor family.
However, Salman's recent confirmation to RanKat's split raised a lot of eyebrows. He has stated, "I think that thing has become old now. I think that page has been turned. I feel so…as per the rumours that I have been hearing!".
While everyone was shocked by the 'Bajrangi Bhaijaan' actor's statement, it seems his confirmation didn't go down well with Katrina.
When the 'Phantom' actress was quizzed about Salman's comment at a promotional event, the diva gave a rather shocking reaction saying that only she can speak on her behalf.
"My name is Katrina Kaif, This is Aditya Roy Kapur. We can only speak on our behalf and what we say… and honestly I don't know what you're talking about," Katrina was reported saying.
Her co-star Aditya Roy Kapur too came to her rescue saying, "And it looks like you've memorized the entire interview!"
To this Katrina added, "Yes! You've read it well. But sorry, I've no idea what you're talking about. I haven't read what you're saying!"
Well, that was indeed a smart escape by the diva.