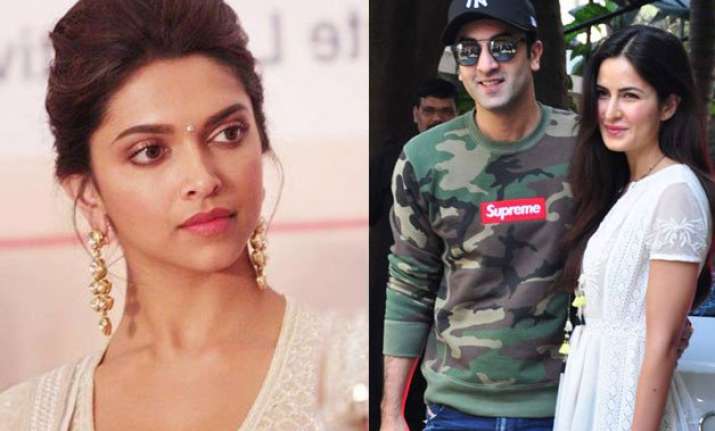 New Delhi: By now everyone across the world knows about the most unexpected split of tinselvile.
Yes! You get that right. We are talking about Ranbir Kapoor and Katrina Kaif.
The moment the news of the split broke, tongues started wagging speculating the reasons about their break-up.
From Ranbir's ex-flame Deepika Padukone to Katrina's ex-boyfriend Salman Khan to the Kapoor family everyone was targeted.
But so far the actual reason hasn't seen the day light.
While Salman Khan is seen supporting Katrina Kaif in her emotional phase, he even reportedly advised the diva to come out in open about her break-up.
On the other hand, Deepika has been seen no where talking about this split. But she couldn't escape the brunt of it for long.
During a recent media event, the 'Tamasha' actress was asked to comment on the Ranbir-Katrina break-up.
You must be thinking that Deepika must have given a 'shocking' statement or so. But hold your horses.
The diva didn't make any controversial statement. In fact, Deepika chose to avoid any fuss over this and preferred staying mum. However on being quizzed repeatedly, the actress simply walked out.
Earlier, there had been reports that Katrina was quite insecure of the growing proximity between Ranbir and Deepika during 'Tamasha' promotions.
And with Deepika walking out like this, we wonder is it just an attempt to avoid any controversy or is there's something more to it.
Currently, Deepika is busy preparing for her Hollywood debut opposite Vin Diesel in 'XXX: The Return Of Xander Cage'.