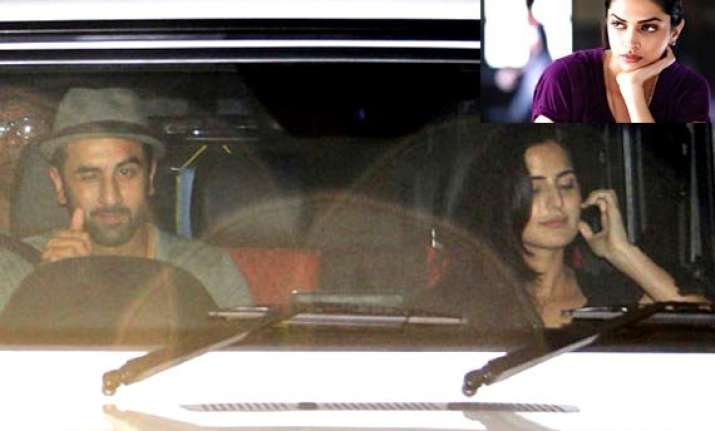 New Delhi: It's not long when we told you that Ranbir and Katrina came together for a party at ace filmmaker Karan Johar's residence.
It was the very first time when the couple refuses to oblige to the camera, rather Ranbir winked and smiled for camera as he entered Karan Johar's residence.
Bollywood's most popular alleged couple Ranbir Kapoor - Katrina Kaif, who has always avoided the shutterbugs, whenever spotted together, seem to have become used to the media crowding around them.
This time evidently, they smiled at the cameras and also, Katrina did not hide her face from them, though she looked a bit shy.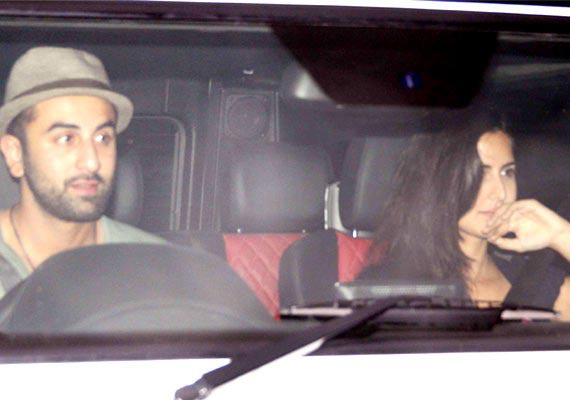 This latest photo of Kat sitting next to RK in the front seat of Ranbir's car is a clear evidence to support the statement that Ranbir and Katrina are together and all the news about the scuffle are just speculations.
We wonder is this a sign that Katrina is giving to Ranbir's ex-girlfriend Deepika Padukone!
Deepika Padukone is constantly dragged into her equation with Ranbir, and this time a perfect public appearance with her beau clearly indicates that Katrina doesn't want to keep her relationship with her boyfriend on the low anymore.
Deepika who's Bollywood's current leading lass has two big upcoming projects this year, Homi Adajanai's 'Finding Fanny' and Farah Khan's 'Happy New Year' and is working with Ranbir in Imtiaz Ali's Tamasha.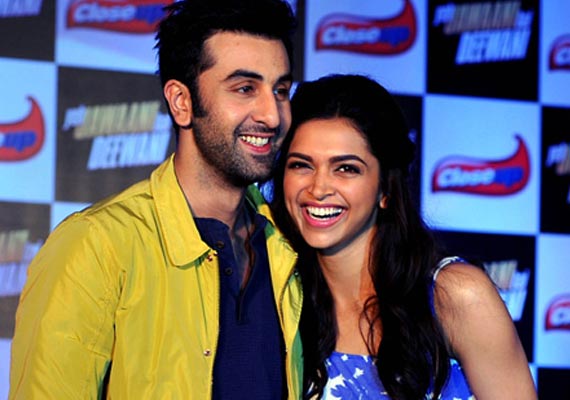 Often Ranbir and Deepika are in news about their crackling chemistry but now Katrina who is known to be reserved has made everyone to sit and watch her love for her man.
Both Katrina and Deepika have never shared a friendly relation and reason is known to the world. Now this gesture by Katrina shows that she has not gotten over Deepika Padukone yet.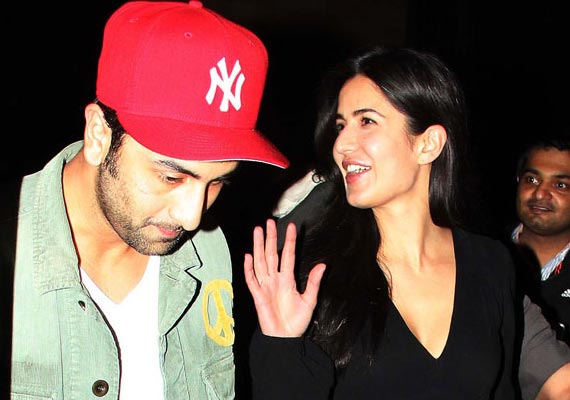 It has been in the grapevine for a while that Ran-Kat will be moving in together soon. Well, after this appearance we are all waiting for their confirmation!