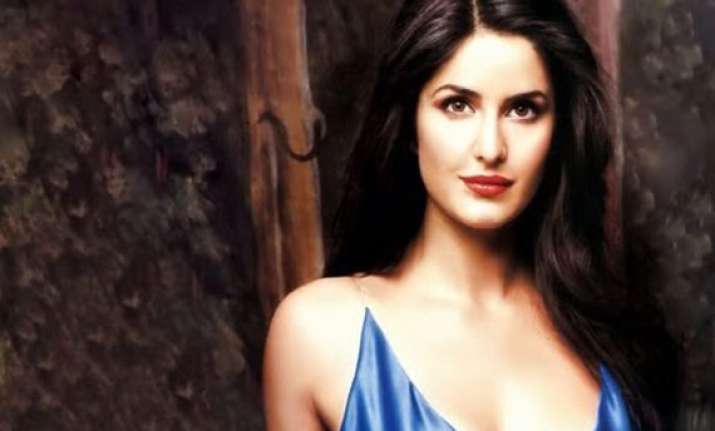 Mumbai, March 26 : Bollywood star Katrina Kaif is prsently getting physical fitness training from a foreign fitness instructor to let play the role of a gymnast in Dhoom 3, says a media report.
Katrina is presently with
Shah Rukh Khan
shooting for Yash Chopra's romantic film. 
Recently, Katrina did action sequences in Salman's Ek Tha Tiger.  
Katrina is prsently training for two hours everyday to strengthen her core muscles and increase stamina and agility.
She will be training with him for four months, after which Dhoom 3  goes on floors.
The report quotes a source: "Kat will have hardcore action scenes in Dhoom 3, almost on par with that of costar
Aamir Khan
."
Since gymnastics involves a lot of physical strength, flexibility, agility and coordination, Kat's personal trainer Yasmin Karachiwala has planned a new regime for her.
She says,  "Kat needs to get flexible and lean, so when she returns from London, we will change her workout routine.
"She needs to do lots of pilates to open up her muscles and increase flexibility, apart from a combination of functional training and TRX to develop core strength.
"She doesnt need to look thin, but lean."   
Among female actors in Bollywood who did stunts in films previously include Aishwarya, Priyanka and Kareena.  
Aishwarya Rai Bachchan
did stunt scenes in Dhoom 2 and Jodhaa Akbar,
Priyanka Chopra
did action scenes in Drona, Don and Don 2, while Kareena Kapoor did action scenes in  Agent Vinod.