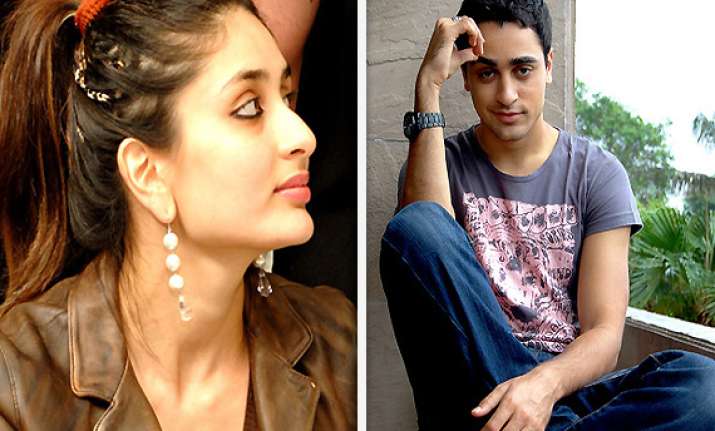 Mumbai, Feb 1: Bollywood actor Kareena Kapoor and Imran Khan had crackling chemistry between them when they acted in the film Ek Main Aur Ekk Tu. Kareena says she loves working with younger heroes. 

In an interview to a newspaper, Kareena was asked about her preference for younger heroes like Imran. This is what she replied:

"I've been working with 40 plus heroes for a while now, so I wanted to work with a younger hero. Imran and I make a unique pair; he has brought freshness to my repertoire. Everyone is talking about our chemistry."

On comparisons being drawn between her role as Geet in Jab We Met and Riana of Ek Main Aur ekk Tu, Kareena said:

"The two characters are totally different.Geet was a childish,nave Punjabi girl,whereas Riana is very urban.The character is as mad and free-spirited as Geet,but Riana knows what she is doing.Even though she doesnt have a house or a job,she is a positive person ... very similar to the way I am.Ive been positive in every situation,be it my career,personal life or my relation ships."

On comparisons between uncle Aamir and nephew Imran, Kareena said:

"I loved working with Imran,but I am biased towards Aamir because he gave me 3 Idiots, one of the biggest hits of my career."

Ek Main Aur Ekk Tu releases Feb 10.