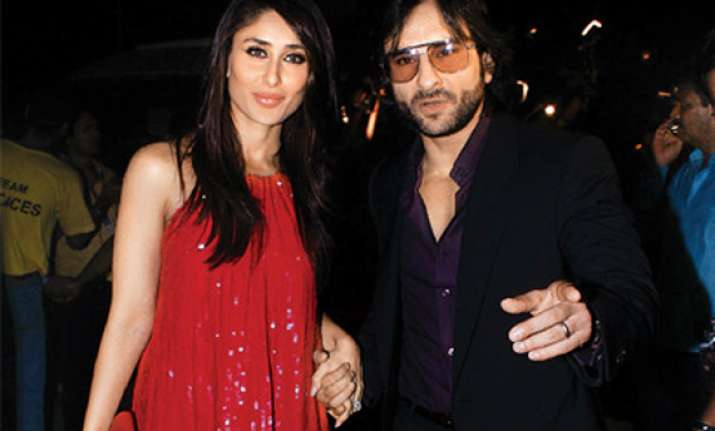 New Delhi: Bebo will follow mom in law Sharmila's footsteps by wearing her sharara for the big day but Kareena Kapoor will not convert to Islam like her mom-in-law-to-be did 43 years back.
Sharmila Tagore, a Hindu Bengali had converted to Islam to get married to Mansoor Ali Khan Pataudi. Saif's mother changed her name to Ayesha Begum post marriage and even his first wife, actress Amrita Singh, who was sikh had converted her religion to Islam. But Kareena would not be doing so.
Even Saif doesn't believe in the tradition of embracing a new religion to get married in case of an inter-religion marriage.
Talking to Mail Today, Saif said, "I would never want her (Kareena) to change her religion. That is the trouble with religion really… it expects conversion.
I don`t buy or believe that. I think it`s good that the government, too, has – unless I`m misinformed about the law amended to include it in the Special Marriage Act.  
If and when we do get married, no one has to change his or her religion."
The wedding will take place in the Pataudi palace, though it is uncertain whether the ceremonies will be done as per Hindu tradition or following Islam rituals.