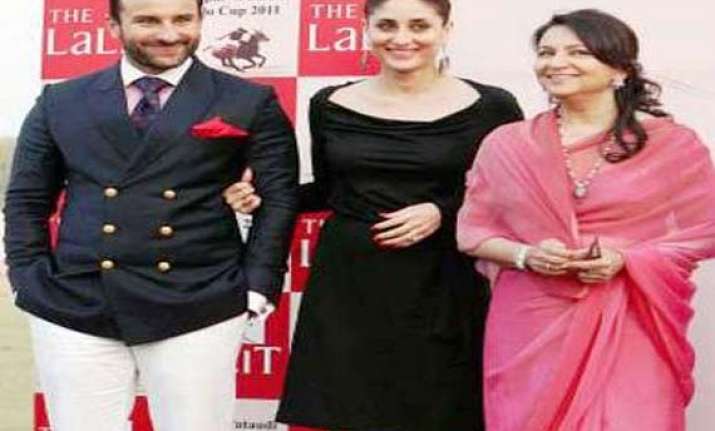 Mumbai: Bollywood actor Saif Ali Khan's mother Sharmila Tagore has confirmed that her daughter-in-law Kareena Kapoor Khan has not converted to Islam, but she is the Begum of Pataudi.
In an interview given to a newspaper, Sharmila Tagore was asked whether Kareena had converted to Islam during her marriage. She replied:  
"She hasn't converted,but she is now the Begum of Pataudi.  He (Saif) is the Nawab,so Kareena is the Begum.  Saif is not comfortable with it. But I say why shouldn't one take traditions seriously.