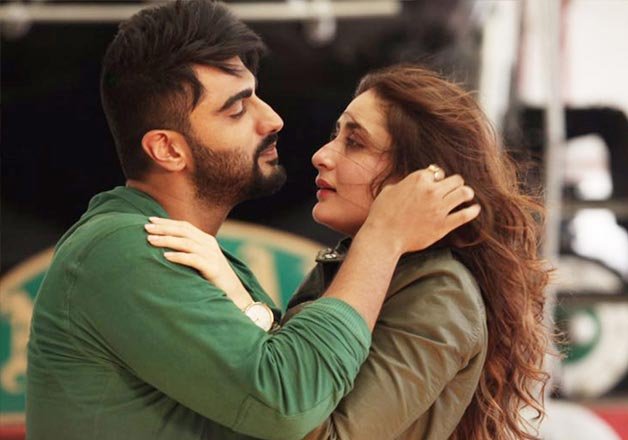 Mumbai: The fact that actor Arjun Kapoor chose to play a man who wears the apron in the house instead of the pants in upcoming film "Ki and Ka", was very brave on his part, says his co-star Kareena Kapoor Khan.
The film, directed by R. Balki is about a career-oriented woman essayed by Kareena, and her house husband played by Arjun.
Kareena said it's a film with a new concept.
"I think the fact that this is such a brave script and Arjun has done this role, is the bravest decision he has taken. Not many men have the confidence to wear an apron and stand in that kitchen and tell their wife, 'Give me money to run the house'. That's a big thing," the actress said at the trailer launch of the film here on Monday.
Arjun says the notion of being a man in this country needs to be changed.
"I personally feel that to be a true man is to be able to take care of the person you love, in any capacity. In this country, that notion of being a man is stereotypical... and it should be changed."
Asked if the film is inspired from his real life in any way, Balki, who is married to filmmaker Gauri Shinde said: "Gauri accuses me for writing things that I never practice in my life. She says, 'Why don't you practice at least 10 percent of what you preach?' The fun is in doing films which are not part of your life.
"Ki and Ka" will release on April 1.