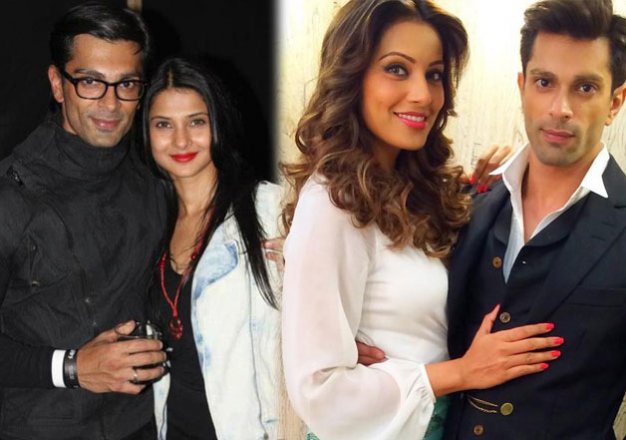 New Delhi: Karan Singh Grover celebrated his 34th birthday on Tuesday. While the hunk was celebrating the day with rumoured girlfriend Bipasha Basu, his divorce papers (with Jennifer Winget) were doing the rounds on social media.
It was something which didn't go down well with KSG's ex-wife Jennifer Winget.
She took it to social media yesterday to express her displeasure and shock over leaking of something confidential as her divorce decree. Here is her post.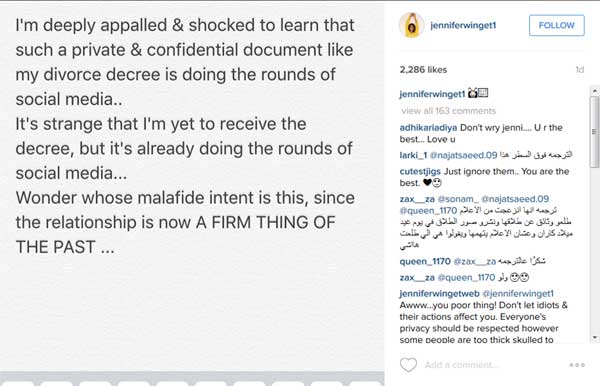 Now rumours are rife that Jennifer's post was directed at her ex-husband Karan Singh Grover. She believes that Karan has done it intentionally to take his relationship with Bipasha Basu forward.
It had really angered Jennifer Winget and she has refused to comment over the issue when contacted by media.
Karan and Bipasha have been dating for quite a while now. Though, they haven't made their relationship official but our eyes can see the love mushrooming between the two.
We hope Jennifer too gets one loving soul soon.
Meanwhile, Jennifer posted another picture on her Instagram, depicting her present mood. And boy, she is looking damn happy!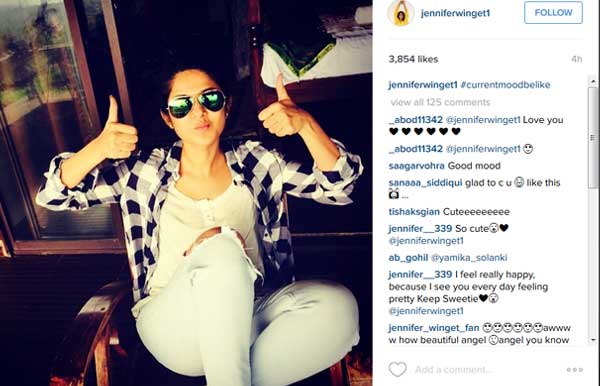 You go girl!