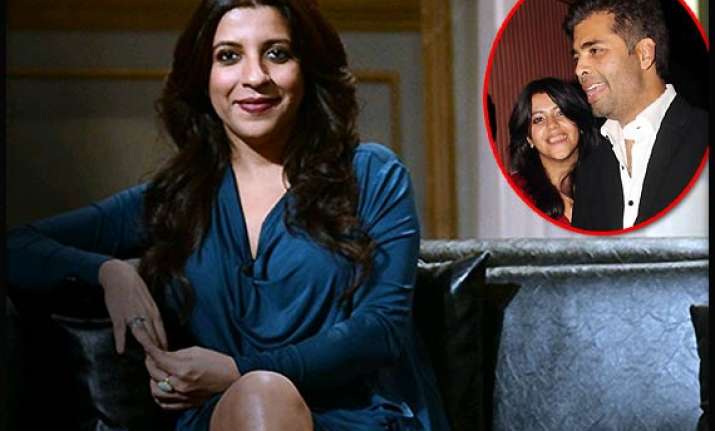 There have been many occasions when celebs have teased Karan Johar's secret association with producer Ekta Kapoor.
But Karan's on and off denial to admit his relation with Ekta Kapoor saw its biggest revelation on his own show Koffee with Karan.
Recent guests at Karan's chat show were Bollywood's two coveted directors Zoya Akhtar and Rohit Shetty.
The ambience was set & Rohit Shetty and Zoya Akhtar were ready to be grilled by their host of the evening Karan Johar and to everyone's surprise it was actually Karan Johar who's secrets were being unfolded over the trio's candid chat.
While Karan and Rohit were engaged in a conversation regarding relationship rumors in Bollywood, Zoya blasted over Karan saying, "I don't know why you dumped me for Ekta?"
With this Karan was left red-faced and moved on the conversation with light remarks. As Zoya is known for her straight-forwardness we wonder she wasn't at all kidding while blaming Karan.
Hmmmm... Karan  with every new episode even your secrets are being spilled.