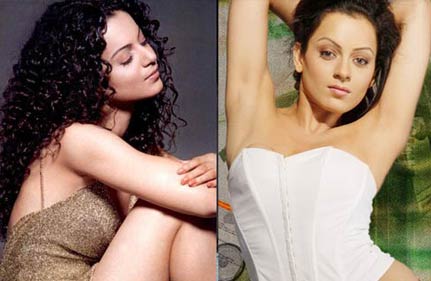 When Sanjay Dutt launched his first home production, Rascals, to be directed by David Dhawan, on Oct 29 at a five-star hotel in Andheri, there were hushed whispers at the venue that the leading lady of the film, Kangna Ranaut, will be seen in a two-piece bikini in the film, reports Mumbai Mirror.
The bikini was bought in London . Says a source close to the film, "Kangna chose the bikini.
It's a very revealing piece. Kangna will set the screens on fire." Adds the source, "This scene would also have Sanjay Dutt and Ajay Devgn; they'll be ogling at Kangna."
Confirming that Kangna will don a two-piece bikini in Rascals, co-producer Sanjay Ahluwalia said, "The scene, to be shot in Bangkok , is Kangna's introductory scene. She is shown coming out from water." Watched Casino Royale, Sanjay?