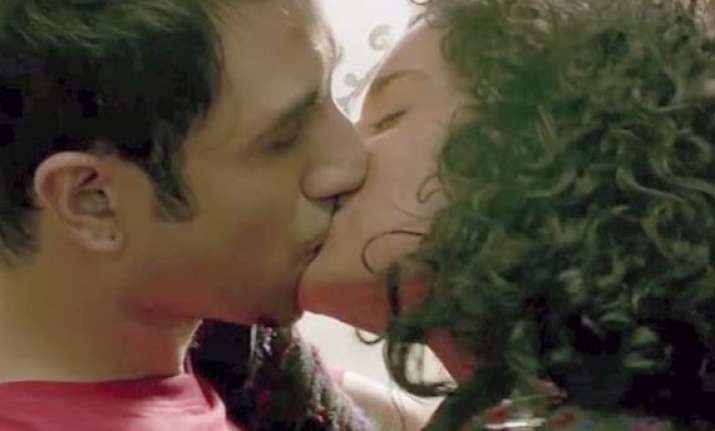 New Delhi: Kangana Ranaut, who felt a bit shy kissing his Italian love in 'Queen', left her 'Revolver Rani' co-star Vir Das in bloodsheds after kissing him wildly.
The actress plays a lady goon in the flick and there is an aggression in every activity she does. And so was required in kissing scene while shooting which she almost cut Das' lips and left him bleeding.
"In one scene, Kangana is arrested and is on her way to jail. She requests for some time to attend to an urgent matter and drags Vir Das to a room and kisses him so wildly that his lips start bleeding! No actress till date has portrayed such a 'manizing character'," a source said in a statement.