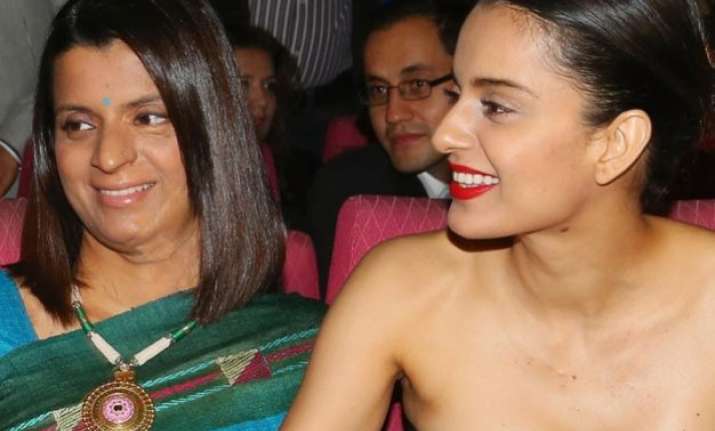 New Delhi: Today, the 8th of March, on International Women's Day, the world is taking steps to bridge the gap between both sexes. On this day as we celebrate womanhood, it is also time to get inspired from stories of women who fought against all odds.
One such woman in Rangoli Ranaut, actress Kangana Ranaut's sister.
A few years Rangoli made it to the news when she was attacked by her stalker. The man who obsessed over her threw acid on her and recently Rangoli opened up about the trauma which she went through to a leading entertainment portal.
At the beginning of her conversation, Rangoli asserted that the attack could not break her. "'He could not ruin my life," a confident Rangoli, who now manages Kangana's work and has a family of her own, said.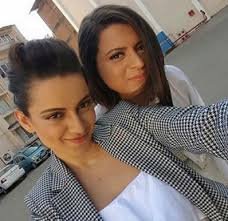 "Acid permeates into the skin if untreated. So immediate medical help can only control it. If it is stronger, it destroys your organs. I have lost one ear. I have lost 90% vision in one of my eyes. I have a dysfunctional breast. And all this is after I got the best possible treatment in the country. Acid attack is not a regular accident," Rangoli recalled the incident.
She then went on, "When it happened, I was unable to breathe because my windpipe was shrinking. Scars were the last thing on my mind then. I didn't have the courage to face a mirror for three months. I was shaken up. My prerogative was struggling for my life because both my food and wind pipe were severely damaged. I was in the hospital for a month and I underwent multiple surgeries during that time. Everyday I was taken to the operation theatre for something or the other."
Rangoli explained that plastic surgeries help, but not completely. "Plastic surgery is not so easy. It doesn't give you a new face. I had to get skin from thighs and get grafting done. It took 57 surgeries. The physical pain was excruciating and at 23 the mental trauma was painful. Kangana was a struggler back then but she brought me here. My parents couldn't bear seeing at me in that scene then."
Knowing Rangoli's story, all we can say is that she is a survivor and she is a bigger source of inspiration than her sister. We have all seen Kangana play 'Queen' on-screen, but Rangoli you are the real one. Kudos to you, girl!