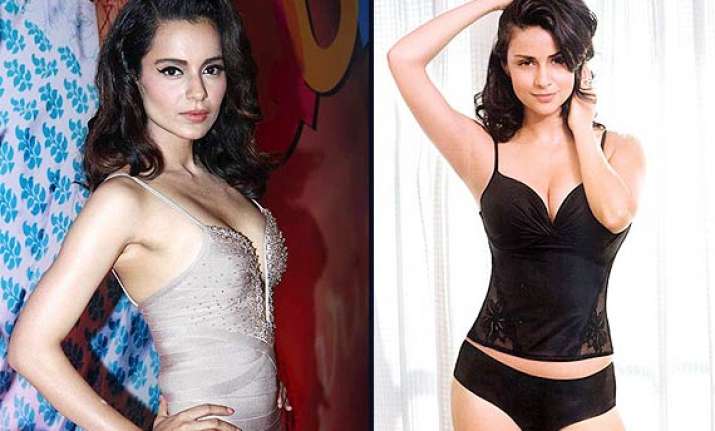 Kangana Ranaut starrer 'Queen' has already garnered tons of raving views and appreciations, all that anyone associated with the movie has ever expected for.
But, with the latest news coming about the film, it seems a few are not that 'fine' with the success of the movie.
If the recent rumours are to be believed, one of the noted directors of the industry, Abhigyan Jha has alleged that certain scenes from the film and even the storyline and the plot have got strike resemblance to his Bollywood offering, 'Phir Zindagi.'
The film starring Gul Panag and Milind Soman too revolves around the same line of how a girl turns completely self-charged after she goes on her honeymoon alone. Though the movie was not that blockbuster hit but got critically acclaimed. And now the fact that 'Queen' has been made on the same lines is bothering Jha.
In his own words, "I showed Phir Zindagi to Vikas Bahl at his residence way back in 2006. Although the treatment of Queen is slightly different from Phir Zindagi but the story and plot is very much similar."
"Certain sequences like the break up at the coffee shop and later when the hero comes back to the girl when she is changed, are exactly copied from Phir Zindagi," added Jha.
However, director Vikas Bahl has immediately crashed all the statements and claimed that his film 'Queen' is not at all being copied from any other movie.
Well, we say whatever the case may be, we wish both Kangana and Vikas a best for their future projects and hope this controversy do not lead them in any trouble!