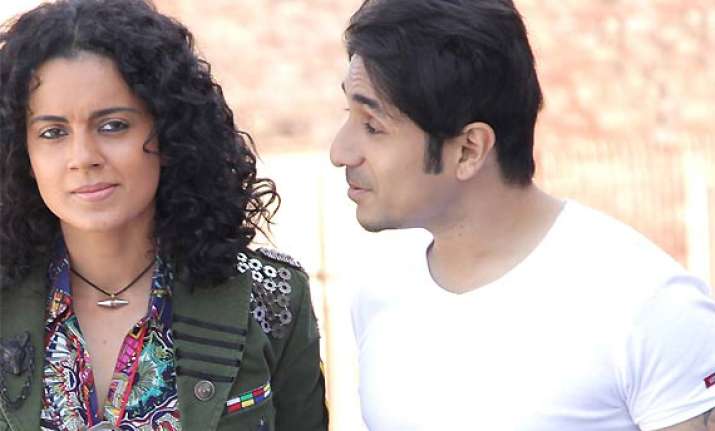 Kangana Ranaut who is playing a fierce dacoit in her upcoming film 'Revolver Rani' was not on talking terms with her co-star Vir Das during the shooting of the film.
Well, before you jump on to any conclusion, let us reveal that they had no argument with each other but were just following their director Sai Kabir's instructions. It was Sai's idea to keep Kangana and Vir apart from each other.
He told Kangana and Vir to maintain distance with each other as he wanted to bring the real 'awkwardness' in their intimate scenes.
Vir Das is playing Toy Boy of Kangana in the movie.  If Kangana and Vir get comfortable with each other, they could not make the intimate scene perfect. So they didn't talk to each other on the sets.
Now this is called heights of creativity! 'Revolver Rani' is all set to release on April 25.