Follow us on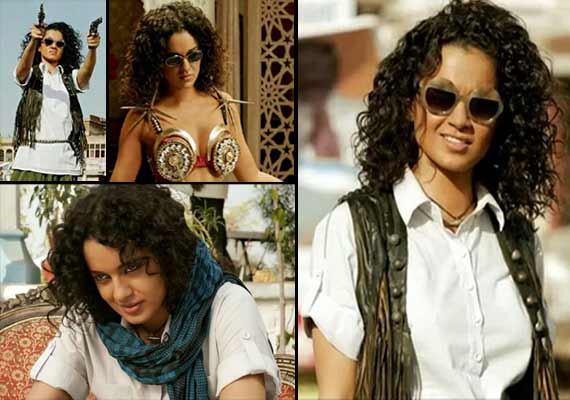 New Delhi:
Kangana Ranaut
is just unstoppable and is craving to become the reigning 'Queen' of Bollywood. While her recent release directed by Vikas Bahl wasn't enough to let her fans go gaga over her that now the latest offering 'Revolver Rani' has commenced creating huge buzz among her admirers.
Kangana Ranaut is in and as 'Revolver Rani' and turned into a lady Dabangg to send some fear down your spines.
While other actors namely Vir Das and Piyush Mishra equally look good, the trailer shows the weighing scale bending towards the leading lady heavily. Her aggression as a dacoit steals the show while her fashion disaster appearances tickle the funny bone.