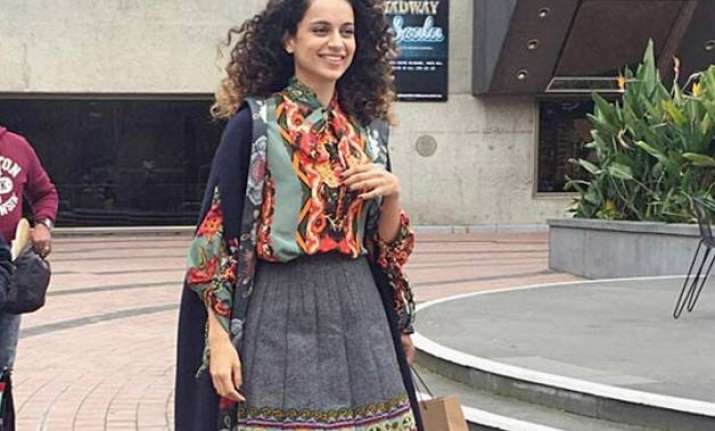 New Delhi: Actress Kangana Ranaut is learning a new talent, horse riding, for her upcoming flick 'Rangoon'. Directed by Vishal Bhardwaj, Kangana will be sharing screen space with actors Saif Ali Khan and Shahid Kapoor in this period drama.
The 'Katti Batti' star is the newest student of Jeetu Verma, a villain-stuntman who own a stable close to Film City in Mumbai. Jeetu has a long association with Vishal Bhardwaj and had earlier trained Shahid Kapoor for Vishal's 2009 directorial Kaminey.
Vishal turned to Jeetu when he wanted Kangana to become a champion horse rider. Says Jeetu, "We have been practising the basics for two hours a day since August. Kangana shows up at 6 am sharp, whenever she is in the city. She is extremely particular about her saddle, boots and helmet. She is a quick learner, buzzing with questions about horse riding."
Seems Kangana is taking her new role in 'Rangoon' too seriously and does not want it to be anything short of perfect. Giving insights into how determined she is, Jeetu told a leading daily, "It would be great to have Kangana gallop with a sword. At our first training session, she told me that this was the first time she would ride a horse in a film and she wants to be perfect. She wouldn't ride till she had her stance right. She has not started training for her stunts yet but she has started caring for the horses and they understand her now too."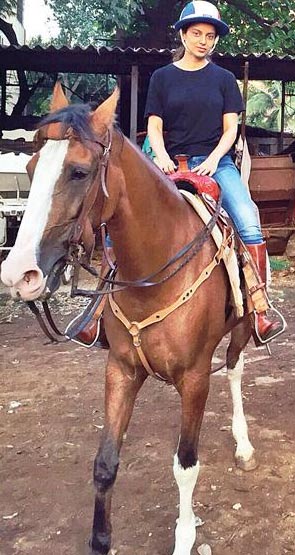 According to Jeetu, one can expect a lot of horse riding and sword fighting in 'Rangoon'. He is also convinced that Vishal knows what he is doing and that the maverick will helm something which is brilliant.