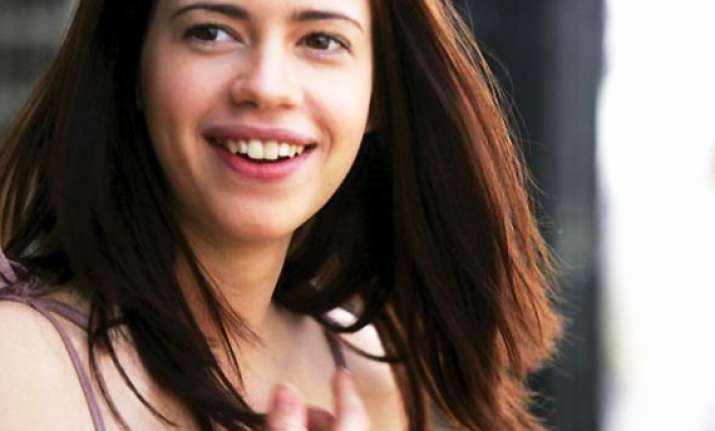 Mumbai, Aug 26: Talk about being the woman behind the successful man. The newly-wed Kalki seems to be taking the phrase a bit too seriously.

She made her acting debut with Dev.D in 2009, but this year, she's making another debut of sorts. Here's how... While scripting the first scene of That Girl In The Yellow Boots, Anurag wanted to get a female perspective on the treatment of white women at Indian government offices.

"I've never been a foreigner in the country and I didn't know what to do", says Anurag. Luckily, Kalki stepped in and penned the scene.

Anurag added, "It would have been impossible without her contribution. She has experienced the objectification of women by desi officials; she was the perfect person to write it!" Well, that's what we call stepping into someone's shoes. Or yellow boots, perhaps! For more Bollywood news & gossip, watch Planet Bollywood News every night at 7, only on zoOm - India's No. 1 Bollywood channel!