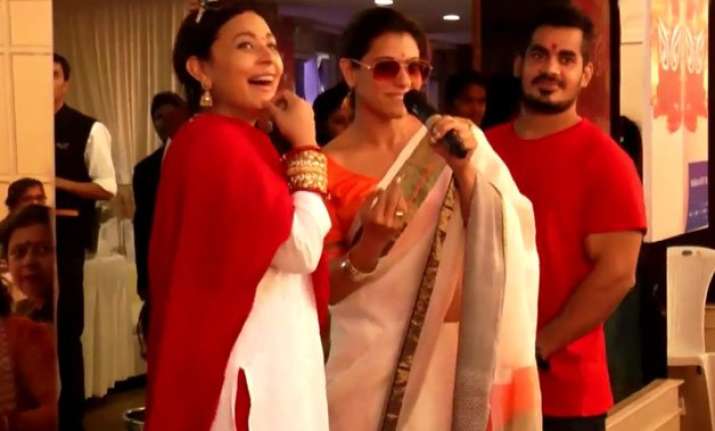 New Delhi: Bollywood actress Kajol is one of the versatile actresses of the Bollywood who is known for her elegance and class.
A dedicated actress and humble person, Kajol has managed to create a niche in Bollywood with her talent and dedication.
The actress, who is currently shooting for Rohit Shetty's 'Dilwale' opposite Shah Rukh Khan, usually gives cheerful and vibrant public appearances. However, recently, in a public appearance at a Durga Pandal, Kajol was spotted being abusive and obscene openly to her brother.
Yes! It's true. However, the entire incident just happened in a playful manner.
Reportedly, during the press interaction, Kajol's cousin brother Raja Mukerji started teasing her in public. Well, while Kajol was enjoying his harmless taunts, she ended up pointing a middle finger to him in public.
The 'Dilwale' actress indeed had a playful banter with her brother.