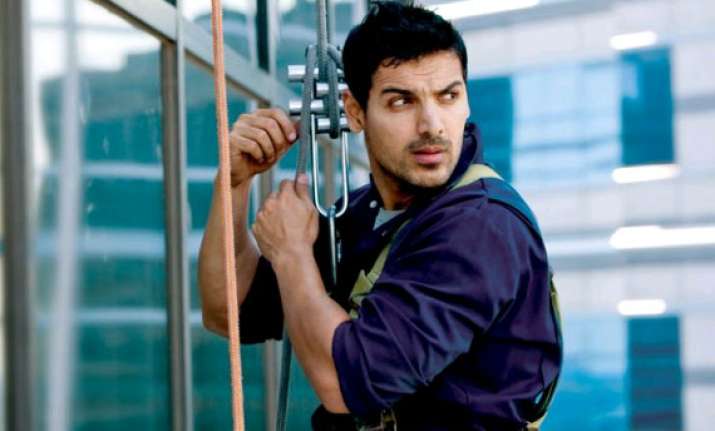 New Delhi: It seems Bollywood celebrities are under scanner these days. Just few days back Sonu Nigam was getting threat calls from Dawood's henchman Chotta Shakeel and now Bollywood star John Abraham is getting stalked.
The actor has filed a complaint at the Bandra police station on Wednesday, that an unnamed male has been stalking him and calling him constantly.
According to the reports, John is quite worried as this male stalker calls him constantly and even knows what John is exactly doing at the time. The story started when a man contacted John a month ago and the actor initially brushed off the insistent phone calls. But this stalker didn't stop and started harassing him with constant phone calls. John got really irritated when this stalker called his parents and staff and let them know that he was keeping a constant eye on John's whereabouts.