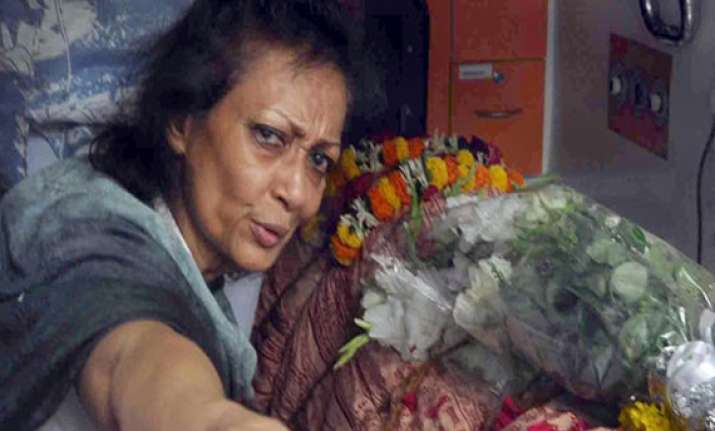 New Delhi, Aug 17 :  Together they created magic with their voices and now a year after Jagjit Singh's death, wife Chitra is paying him a musical tribute by bringing out an album of his unreleased songs this October.  Chitra stopped singing and quit the limelight for a quieter life following the death of their son Vivek in 1990.  But she says Singh's music never really left her. 
"I remember him every moment, there is not one thing that I can't think of. His ghazals run through my veins," Chitra told PTI in an interview.
The album 'The Master and His Magic' is being released on Singh's first death anniversary on October 10 by Sony music.  The album contains eight original, unreleased compositions by Singh. Chitra says the recordings came to her through an admirer.
"We have this friend of ours in Ahmedabad who has been a fan of Jagjitji since a very long time. He had a collection of Jagjit's unreleased songs from various performances lying with him and he handed them over to me. None of them were studio recordings, so I had to work on restoring and re-mastering of these recordings," says Chitra.
"This album is a tribute from me to Jagjitji and a gift to millions of his fans. These songs were sung at different time periods during Jagjitji's live performances between say late 80s and mid 90s. To give his fans something new, Jagjitji used to present new compositions every time," she adds.  Chitra, who complemented Singh in memorable duets like "Yeh Tera Ghar, Yeh Mera Ghar", "Tum Aao To Sahi", "Woh Nahin Milta Mujhe" and "Lab-e-Khamosh Se", is also part of the album but not as a singer.
"I am not a part of this album but you will be able to hear me. However, I would not like to divulge any details. The lyrics have been penned by India's greatest lyricists Wasim Bareilvi, Farag Roohvi, Ghalib and the ghazals take us through the different phases of Jagjitji's life."
Ask her about the possibility of bringing out more albums of the singer and Chitra says, "May be, but right now we are happy about 'The Master and His Magic'." The world remembers Singh as one of the greatest singers but Chitra says he was very grounded in real life.  "He was an extremely humble person, he was humility personified," she says.
Apart from the album, Chitra is also planning to open a foundation on the singer's name to keep his memory alive.  "Jagjitji was very fond of children, I would like to take the responsibility of 20 poor children and form a foundation in his name. Apart from preserving memorabilia and music, the prime objective will be to educate and take care of children.  But everything depends on the government grant that we have applied for now."