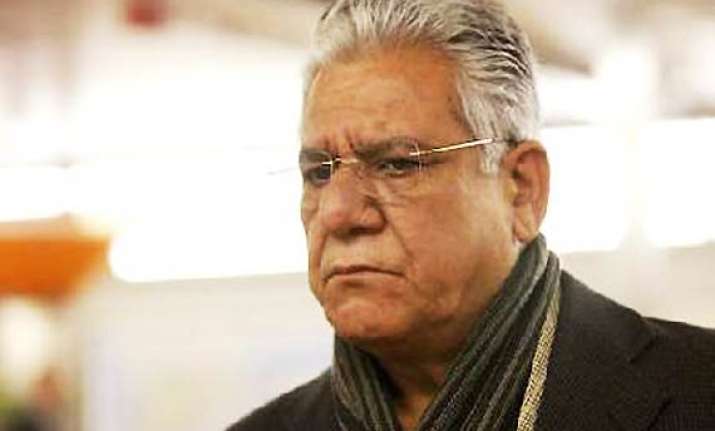 Kolkata, Nov 26: Contending that the story of a film is its real hero, veteran actor Om Puri has said that he finds it ridiculous that stars walk away with the biggest share of a project's budget.

"The share which they are given is ridiculous. If a star can make a film hit, then why is it that some of their films flop? It happens with everyone whether it is Shahrukh Khan or Salman Khan," the 61-year-old 'Padmashri' said at a programme here yesterday.

Pointing out that films are always a result of team work with everyone including directors, cameramen and technicians involved with its success, he said that recently the SRK starrer much hyped film 'Ra.One' failed to live up to the expectations only because of a weak script. 

"It had the biggest stars in it. And technically it was a superb film. But it still didn't catch the imagination of the nation. It had a weak script," he said adding that Hollywood producers always give first priority to the script. 

Filmmaker Ken Ghosh who also joined the discussion at the Calcutta Chamber of Commerce programme, admitted that he was also unhappy with the trend of paying film stars more than script writers.

"It is sad to know that stars are paid more than script writers in a film. It is the content which writes the success of a film," he said.

Ghosh, who has also written scripts for his films, pointed out that in present day's trend of obsession with the star system, the fees of big stars often forms a chunk of the film's budget.

"A big star takes away anything in between 30 per cent to 60 per cent of the film's budget," said the director who has so far made three films 'Ishq Vishk' (2003), 'Fida' (2004), 'Chance Pe Dance' (2010).

He said that only when Bollywood's obsession with stars end, can there be rationalism in making films and the focus brought back to content and storyline. 

Leading Bengali actress Rituparna Sengupta too agreed that stardom is not the only important thing.  "It is the content of the film which is very important," she said.