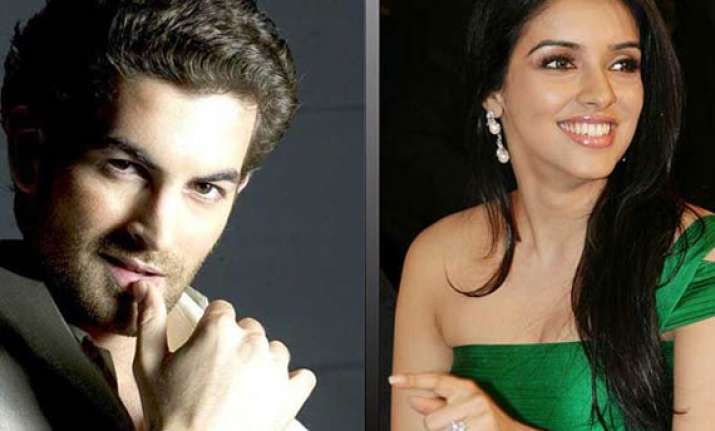 Bollywood actress Asin broke up with Neil Nitin Mukesh through a text message that simply said: "It's over",reveal close friends, says a media report .

Since then,there has been no communication between the two actors,who started out as friends and later began dating.

A source reveals, "In any case, they never made their relationship public. Asin had made it very clear that Neil shouldn't ever talk about them to the press or otherwise.  Strangely the two are poles apart. She's controlling and fiercely ambitious, he's fun-loving and easy going."

"Like every other couple, they too had fights;  teething problems, if you please.  But the real trouble began when Asin started getting close to Salman Khan.

"Apparently, Neil had issues with her attending  Salman's house parties.

"When he confronted Asin, she told him to back off.

"She was bonding with everyone from John (Abraham) to Akshay (Kumar).

"Even though all this was for work and to sign big films, Neil felt he was getting sidelined.

"He raised the issue often but she refused to address it.

"Soon, Asin just stopped answering his calls. His phone calls and messages .went unanswered for days. Her 'It's Over' text was the final nail in the coffin. The two have gone their separate ways since", said the source.