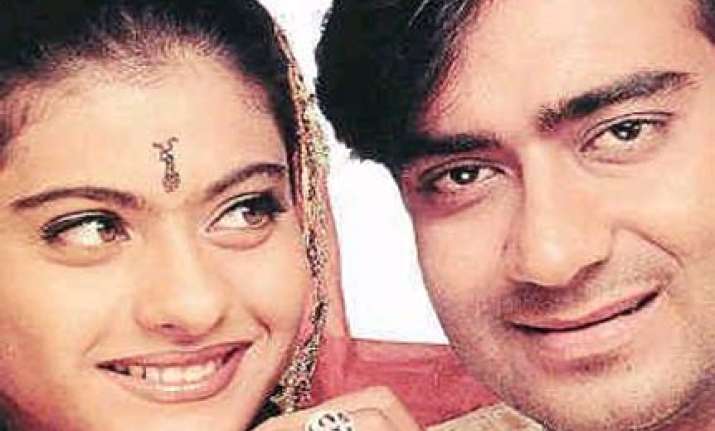 The buzz in Bollywood is that the Devgans will make one more addition to their family later this year, says a media report.There are reports of the Devgans in a very upbeat mood. Insiders say the family was in a dual celebratory mode on March 12 when they all met at a birthday dinner for Ajay's sister.
Ajay and Kajol's first born Nysa will be seven on April 20. Kajol has wrapped up her talkie portions in Siddharth Malhotra's Hindi version of StepMom with Kareena Kapoor and Arjun Rampal. There were clear discussions on the set that the shooting could not be extended under any circumstances.The actress, who was recently seen in Karan Johar's My Name Is Khan, has also finished the major portions for Kumar Mangat's Toonpur Ka Superhero with husband Ajay. 
It is said that Ajay, who returned to Mumbai after a three-month-long outdoor for his various film shoots, is now keen to shoot in and around Mumbai only just to spend time with his wife.
The actor couldn't make it to the recent Filmfare Awards night because of his busy work schedule but he did send Kajol to the function with absolutely strict instructions to return home in half-an-hour.
Kajol's sister Tanisha and Ajay's first cousin Vickey accompanied the actress to the event. And Kajol, who looked resplendent in a red sari and was absolutely enjoying the buffonery of her favourite co-star Shah Rukh Khan with Saif Ali Khan on stage, made sure that she left the awards ceremony within the time stipulated by her husband.
Insiders say that the promotional track of StepMom that was to be shot later is being wrapped up from March 20 in Mumbai because Kajol is participating in the song shoot.
The film is slated for a July release and sources say the music video could very well have been shot later. However, keeping in mind Kajol's decision not to do any work after March, the track is being shot now.