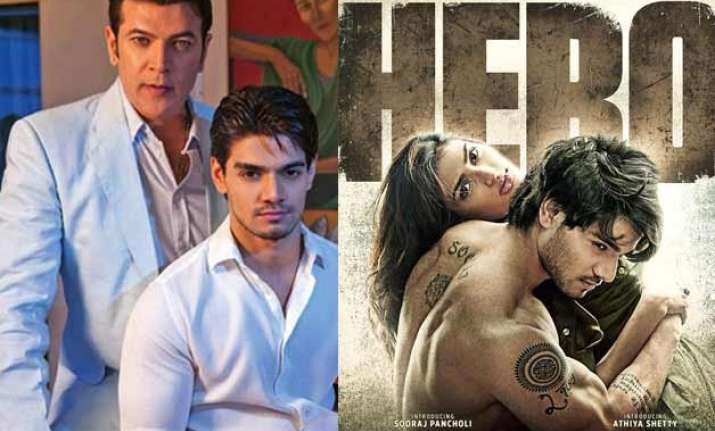 Mumbai: Actor Aditya Pancholi, whose son Sooraj is making his debut in Bollywood with 'Hero', has advised him not to be like him if he wants to become a star. "I told him not to follow me. Every father tells his son to be like him but I don't want him to be like me. If he doesn't follow me then he will become a star," Aditya told PTI in an interview here.
"I have made so many mistakes in life, my temper and behaviour all this doesn't do any good to anyone. I told him to do the opposite of what I did in my life till now," he said. Sooraj is making his acting debut with Salman Khan's upcoming home production "Hero". "I felt very happy and proud looking at the trailer.
This film happened because of Salman Khan and we are grateful to him. We are very happy and excited as this is a big break for him.
"We couldn't have asked for anything better. It is a big thing that he is launched by a superstar like Salman," Aditya said. At the trailer launch last evening, Sooraj had tears in his eyes and he hugged Salman on the stage. When asked if his son is soft and emotional in real life, Aditya said, "Yes he is like that in real life too." The film also marks the debut of Suniel Shetty's daughter Athiya.
"She is a very hard working and sweet girl. She is a talented actress. They both look nice together," Aditya said. Aditya and Salman have acted in films like "Baaghi", "Bodyguard", "Jai Ho" and others. "He is like my brother.. We share a close bond since the beginning. I don't meet him often but whenever we meet we connect," the 50-year-old actor added.