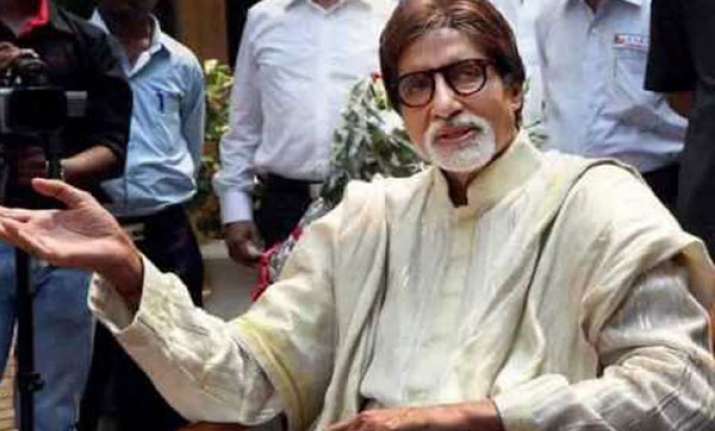 Mumbai: Megastar Amitabh Bachchan has downplayed his debut appearance in Hollywood movie "The Great Gatsby" by calling it a blink-and-miss role.
The 69-year-old says he doesn't mind the short role in the film because he is happy to have shared the screen with Hollywood superstars Leonardo Di Caprio and Tobey Maguire. 
"I play Meyer Wolfshiem for about a few seconds... yaa... by the time you look down on your popcorn to pick another morsel, I'd be gone from the film... he he... kinda short service (sic)," Bachchan wrote on his Blog. 
Directed by Baz Luhrmann, the movie is based on American author F Scott Fitzgerald classic of the same name. "Mr Leonardo de Caprio - he be soo gorgeous, no wonder all the ladies flockin' to him he be Gatsby, and spiderman Tobey Maguire be his good friend.
But sitting in the frame talkin' to spiderman and D (Leonardo), was pretty darn (sic)," Bachchan added. The film also stars Carey Mulligan and Isla Fisher in lead roles.