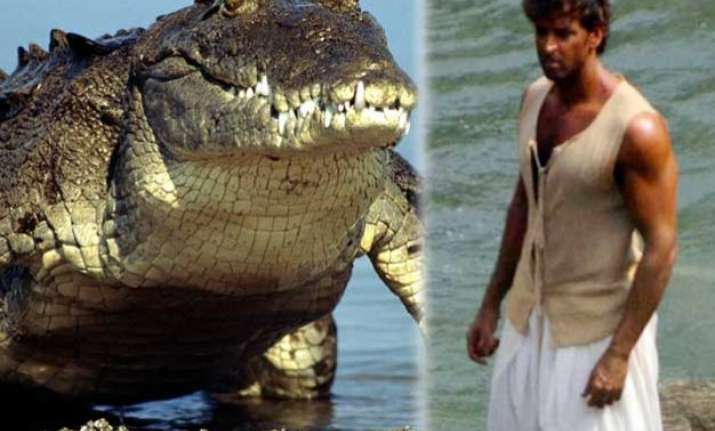 New Delhi: Greek God Hrithik Roshan has shoot the fighting sequence with a 20-feett crocodile for his his next magnum opus Mohenjo Daro.
But don't get shocked, Hrithik has not troubled his life for the sequence. It was shot with the help of CG and the crocodile was artificial, a remote controlled one.
The sequence was today shot at Bhedaghat, Jabalpur.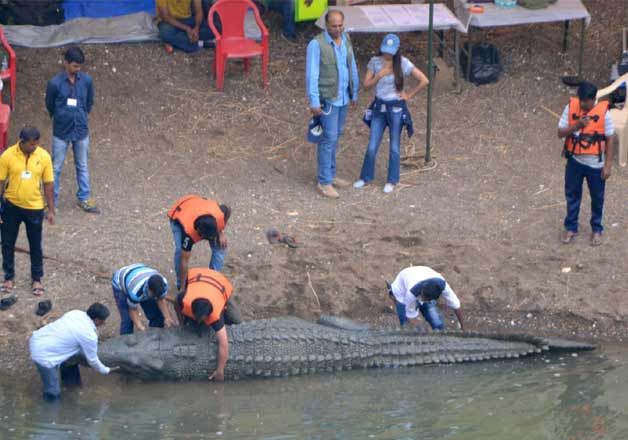 It seems Hrithik just loves the adventure. Last time, we saw him dealing professionally with a rowdy elephant in Jodhaa Akbar and this time it is a crocodile with whom the dashing actor will be seen fighting with in Mohenjo Daro.
It is a period film, which dates back to the time when human civilization was still firming its roots on earth. At the time survival of the fittest was not just a mere concept but a reality.
With Mohenjo Daro, the B-town hottie will be back on screen after a year.
Apart from the crocodile shot, Hrithik's passionate love making scene in a cave is also one of the eye-catching elements of the movie.
Now with such interesting details dribbling in, we are sure all his fans will be excited to see him in action the movie.