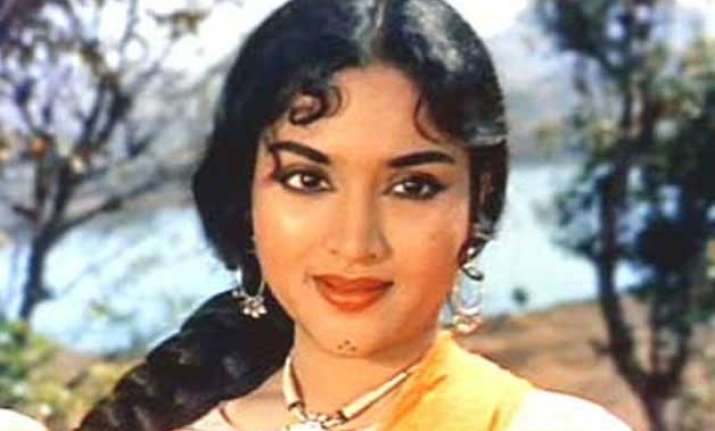 The first female superstar of Bollywood, Vyjayanthimala was one of the most loved actresses of the golden era of Hindi cinema. This South Indian beauty was much more than an actress. A bharatanatyam dancer, Carnatic singer, dance choreographer and parliamentarian, the actress is celebrating her 79th birthday today.
Think of her and we remember her smile that once captured the hearts of millions of cinema buffs. Her vivacity and verve haven't faded away even after so many years. The charm, the beauty and the grace she owned knows no competitors even today.
While actresses today compete with each other in terms of box office collections, she ruled the universe of Bollywood for decades. Her legacy can never be put down in words.
Here is a look at four of her most powerful performances which helped her touch new heights of stardom:
Devdas
Madhuri Dixit might have done a very commendable job in her portrayal of Chandramukhi in Sanjay Leela Bhansali's movie of the same name, but imagining anyone other than Vyjayanthimala as Chandramukhi seems next to impossible.
At a time when actresses like Nargis declined the role because she didn't want to be the second lead, Vyjayanthimala happily obliged.
Vyjayanthimala took the role in Bimal Roy's 1955 movie Devdas because she felt the character recognised her acting talent and not just her dancing skills. As the hooker with a heart of gold, she won hearts. Chandramukhi was a woman who loved dearly and was a character with humility. Vyjayanthimala understood all the intricacies of the role and did more than justice to it.
Regarded as her breakthrough performance in Bollywood, she also won the Filmfare award for best supporting actress which she declined because she thought her role was not that of a supporting actor. With this brave move, she also became the first actress to decline an award.
Naya Daur
Naya Daur was a 1957 movie in which Vyjayanthimala starred opposite Dilip Kumar for the second time after Devdas. However, she wasn't the first choice of director B. R. Chopra who wanted Madhubala to star in the movie. This movie became the second highest grosser that year only behind Mother India.
Her chemistry with Dilip Kumar kicked in and songs like Uden Jab Jab and Ek Diwana Aate Jate Humse Chhed Kare were played on repeat on radio. Her portrayal of a village belle Rajni received positive reviews from critics. It didn't go unnoticed that Vyjayanthimala wasn't just another village girl who lacked power. As a strong headed woman who risked her life to save a bridge, Vyjayanthimala showed that she could play unconventional roles.
Ganga Jumna
By the year 1961, the on-screen couple of Dilip Kumar and Vyjayanthimala had become everyone's favourite. They were seen together in Ganga Jumna.
Being a South Indian girl, it was not easy for Vyjayanthimala to speak in the Bhojpuri dialect in the film. Her efforts to understand the language and speak it seamlessly were noticed by critics who acclaimed her on-screen character of a village girl, Dhanno. She went on to win a lot of awards that year including a Filmfare for best actress.
Sangam
This 1964 romance was Raj Kapoor's first colour movie which saw Vyjayanthimala opposite him and Rajendra Kumar. This love triangle traced the psychologically multifaceted tale about male bonding, the meaning of love and friendship.
Vyjayanthimala did not fade away in the presence of two established male actors. She reinvented herself in this movie in which she played a modern girl who wore revealing dresses and swimsuits. This movie followed her two year sabbatical and it helped her re-attain stardom in the film industry. Much to everyone's anticipation, she won the Filmfare award for best actress.