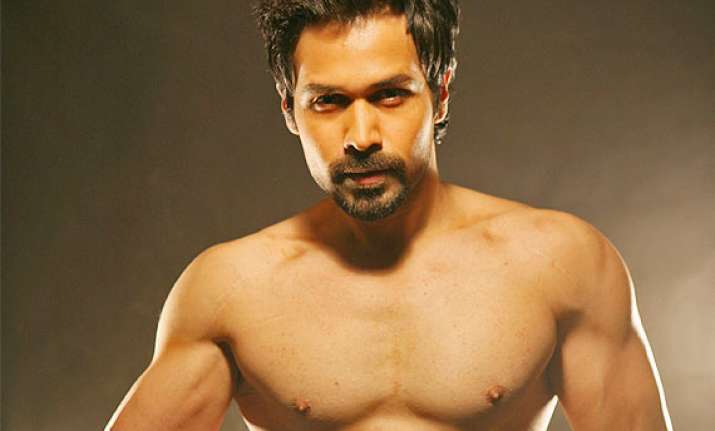 Emraan Hashmi has geared up for this week's release 'Raja Natwarlal.' And while the actor can be seen romancing debutant Humaima Malick in the film, he looks as mischievous with her as in his other earlier flicks.
Probably one of those Bollywood 'heroes' who can be considered as the ultimate 'lady's charmer,' Emraan Hashmi surely enjoys the stature of being the most 'flexible' of the lot. And when we say 'flexible,' we mean a man with a characteristic to be blend in every character and still be the perfect enchanter of women's heart.
You have seen him getting cozy with so many Bollywood hotties on screen but yet when you see him cuddling with a new actress, you don't realize any cliché. In fact, Emraan is one such actor who has romanced
Kangana Ranaut
, Mallika Sherawat, Prachi Desai,
Bipasha Basu
,
Jacqueline Fernandez
, Esha Gupta amongst many other divas, but all of his characters have come as fresh as dew.
No silent symbol of 'best jodi' with any of his actresses does Emraan relish today, and this has actually helped him to crawl to the level where he can mesmerized any lady and his audience will accept him doing so.
Despite being type casted as the 'serial kisser' of Bollywood, Emraan remains versatile in being the great 'romantic bad boy' of Bollywood.
And maybe this is the reason why his songs create a complete hum-zone becoming the overnight chartbusters.
With his 'Raja Natwarlal,' where he is all set to be an ever-so-playful conman, Emraan is also making again a good pair with the film's actress Humaima Malick. The songs 'Tere Hoke Rahege' and 'Kabhi Ruhani Kabhi Rumani' have already spilled a rage and the actor is already collecting appreciation for his performance.
With his colourful image, speaking volume for his acting prowess, we have no issues even if we are going to watch yet another steaming sequence in 'Raja Natwarlal.' After all, Emraan Hashmi is there to make it more visually intriguing and comfortable for us, yeah? (Wink)