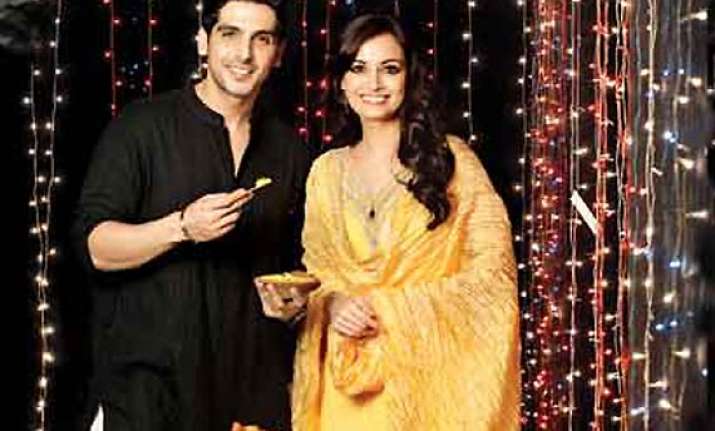 Mumbai, Aug 14: Given the round-the-clock shoot schedules in Bollywood, it's not uncommon for those observing Ramzan to end up having Iftar on the sets itself. In fact, several filmmakers and stars are known to arrange for lavish buffets for their unitto feast after the fasting, reports the newspaper DNA. 
"It's not possible for many of us to go home and break the fast, so usually we all end up having an Iftar on the sets. And Muslims or non-Muslims, everyone enjoys getting together during Iftar," said a unit hand.
 
Another unit member recalls how actor Salman Khan's mom would send over a lavish buffet of delicacies on the sets for the entire unit.
 
"Salman's mom always makes it a point to send a lot of food on the sets. Biryani during Eid is a must for them and those who've had the biryani can easily swear that it's one of the best biryanis they have ever tasted," said an insider.
 
Recalling the shoot of one of his earlier films Marigold, the insider says that special food was sent for Salman all the way to Gorai where they were shooting. "The food that comes is not only for Salman, but is enough for the rest too."
 
Actors Dia Mirza and Zayed Khan, who wrapped up the shoot for their film, recently revealed that it's interesting to see how the unit just comes together during Iftar.
 
"Whether you are an actor or a spot boy, everyone comes together to celebrate it," says Dia. Zayed adds, "It's not about being a Muslim or not, but about everyone getting together to celebrate it."
Other stars, who are known to host lavish Iftar parties at home, include Sanjay Dutt, Fardeen Khan, Saif Ali Khan. "This time around, the Iftar party might just be a bigger affair for Sanjay.

It's the first Eid of his twins and Sanjay is planning a get together of sorts to celebrate it," reveals a source.
 
"Due to their shoots, many are unable to fast, but most do observe the fasts on the last few days or in between. As for the Iftar parties, almost all actors usually have get-togethers with their friends circle," said another source. Last year, Sanjay's Iftar party was a very grand affair," added the source.