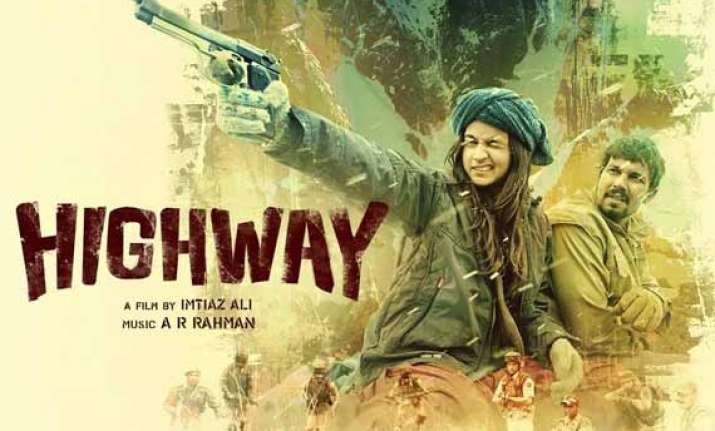 It's a different Imtiaz Ali romance with few moments of joy but over the top it tests your patience.
Ratings-**1/2
Cast-
Alia Bhatt
, Randeep Hooda
Director- Imtiaz Ali
Music- A.R. Rahman
Highway has things to adore but unpleasantly you suffer with the repeated 'gif' effect of the flora and fauna of northern India, ubiquitous throughout the two hours and twenty minutes runtime.
The landscapes, mountains, rivers passing through and rough plains, though are in plenty in Imtiaz Ali's romantic flick. But it seems as if these scenes are pasted just for the sake of demonstrating the nature's beauty.  Ali is scenery admirer and one could easily figure this out watching Highway. But capitalizing over this quotient doesn't complete the flick.
It seems the director has promised to the states like Punjab, Kashmir, Rajasthan among others to never betray when it comes to the cinematography in flick something, which was also witnessed in 'Rockstar'. But thank God we are saved for the bizarre editing, which laid that down badly.