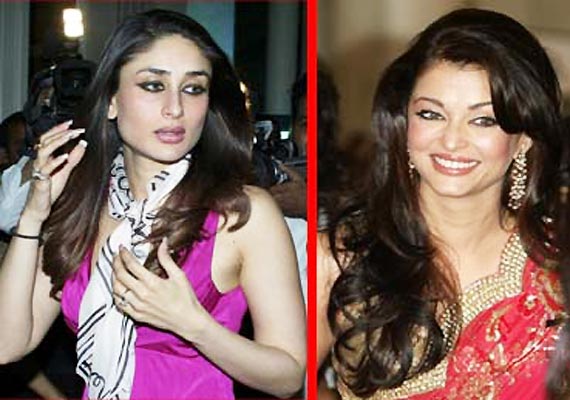 Mumbi, Mar 22: Bollywood star Kareena Kapoor has said that the story of Madhur Bhandarkar's film Heroine, in which she is playing the lead role, has nothing to do with the life and times of Aishwarya Rai Bachchan.
Kareena said, the story was purely fictional, and the focus of the film is on the mind of the heroine, rather than her dress, body or glamour.  
Heroine is like the 2010 film Black Swan, for which Natalie Portman got the Best Female Actor Oscar last year, Kareena pointed out.  
When a picture was leaked on the net about Kareena sporting a baby bump on the sets of Heroine, there were rumours that the story of Heroine appears to be revolving round Aishwarya's life. 
Aishwarya was to do the lead role, but had to quit because of her pregnancy.