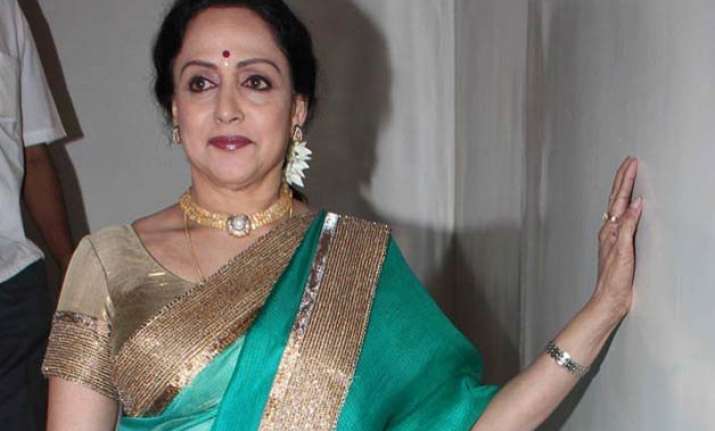 Jaipur: Bollywood actress and BJP MP Hema Malini, who was injured in an accident on Thursday, has been discharged by the Fortis Hospital in Jaipur. She left for Mumbai soon-after and arrived a few hours later.  
Her daughter Esha Deol was accompanying her on the journey.
Hema Malini is an MP from Mathura Lok Sabha seat in Uttar Pradesh and was travelling to Jaipur when her Mercedes car rammed into an Alto, killing a 5-year-old girl Sonam.
Hema Malini sustained injuries on her face and was soon taken to a private hospital. The girl, however, while on her way to a government hospital, died. Other members of the family, including her mother and brother, who were travelling with her in the car sustained inuries.
The Mercedes was being driven by Hema's driver Mahesh Thakur and was reportedly speeding. An FIR has been lodged against him and he was arrested on charges of overspeeding and causing death by negligence.
The family of Sonam yesterday said that Hema had not contacted them to ask about their well-being. Had the girl been taken to hospital with the actress, she could have been saved, said the bereaved family.
Hema Malini yesterday expressed her "deep sorrow" over the death of the child saying she was "very sad and in a distressed mind" after hearing the news. She said, "I can realise the hard time the family is facing after her death. I pray to god to give them strength to bear this loss."