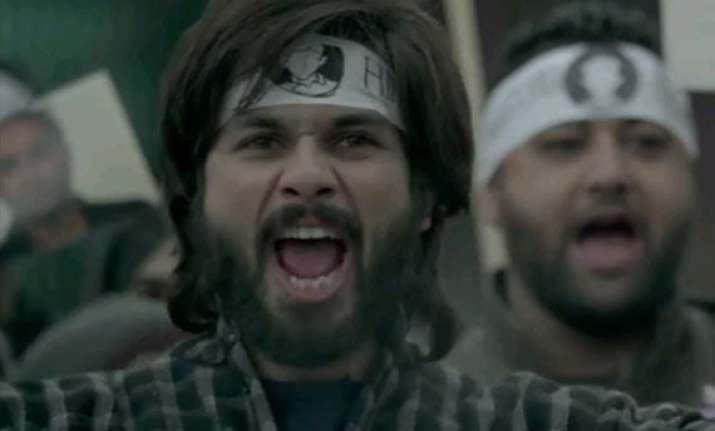 New Delhi: No wonder, it's a Shahid Kapoor drama 'Haider' which is with each new addition of the song or promo is taking his act to altogether a new level. The new song out 'Aao Na' is nevertheless another classic creation by Vishal Bhardwaj who cements his versatility along with giving a powerful direction to the movie.
But it's Shahid Kapoor labeling himself with his exceptional expression in the flick. Take the trailer or the previous song 'Bismil' which was more or less an enactment bringing out the rage brewing within Shahid for his onscreen mother Tabu and step father Kay Kay Menon.
The next song 'Aao Na' is yet again a narration of our innocent protagonist who breaks his own shallows and sets out in Kashmiri valleys for seeking revenge. While it's musically energetic, visually it's vengeful. Music composer cum singer Vishal Daldani lent his varying tones from mild to vociferous something which he mostly prefers in his songs.
With a brilliant support of electric guitar riffs and orchestra drum beats throughout, the song sets the tone marvelously. Penned by veteran Gulzar, the song expresses the eventful happenings in the flick which is based on Shakespeare's 'Hamlet'.
While the first song 'Bismil' has regional Kashmiri folk tunes and was playfully sung by Sukhwinder Singh, 'Aao Na' is a rock number which has enough ammunition to inflame the proceedings on the silver screen.
Take a look at the video and feel the boisterous music along with the rancorous act displayed by Shahid Kapoor.  
Set for October 2nd release, 'Haider' also stars Shraddha Kapoor and Irrfan Khan in the pivotal roles.