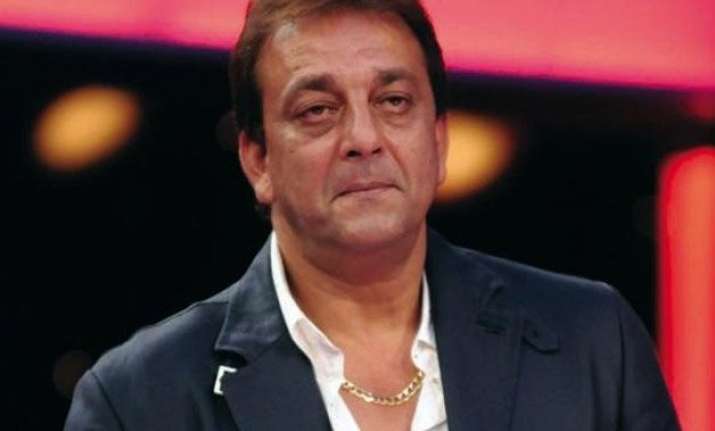 Pune: Jailed Bollywood actor Sanjay Dutt will walk out a free man on february 27 from the Yeravada Central Jail, official sources said.
Sources say Sanjay Dutt's sentence has been shortened by 105 days on account of good behaviour.
Dutt, who is serving his five year jail term after being convicted in the 1993 Mumbai bomb blasts case, was out on parole a month ago and met Director Rajkumar Hirani to discuss the script of his upcoming biopic.
Dutt was acquitted of terror charges under the TADA, but found guilty of possessing illegal arms, acquired ostensibly to protect his family during the communal conflagration that engulfed Mumbai after the demolition of the Babri Mosque on December 6, 1992.
In last two years, the actor has been out of the jail for around five months.
Actor's frequent parole and furlough applications and their subsequent granting has been the butt of controversy and generated considerable media storm.
In October 2013 Dutt was granted a furlough of 14 days, which was extended to another 14 days to treat his leg pain.
In December 2013 was granted a parole for 28 days, extended to another 28 as his wife was diagnosed with Tuberculosis.
Then in January 2014, he was granted parole for 30 days, which was extended for 60 day.
He was controversially granted a 14-day furlough in December 2014 by the State prison authorities to enjoy the New Year with his family in Mumbai which was not extended after massive criticism in the media.
Dutt received another 30-day furlough in August 2015 on account of his daughter's nose surgery.
With his parole grant, the 56-year-old actor's frequent leaves and furloughs exceed four months of jail sentence, From May 2013 to May 2014, Dutt spent over 118 days on parole or furlough.
According to the reports, an inmate can get a minimum respite of 114 days if they have behaved well during their imprisonment term. Citing sources, the report claims that the jail authorities are checking the details of this clause.
After his arrest in 1996, Dutt spent 18 months in jail before getting bail. In 2013 he was sentenced to five years imprisonment after being convicted under Arms Act for Illegal possession of an AK-56 before the 1993 Mumbai serial blasts and was transferred to the Yerawada Central Jail in Pune for serving the remaining prison term of 42 months.