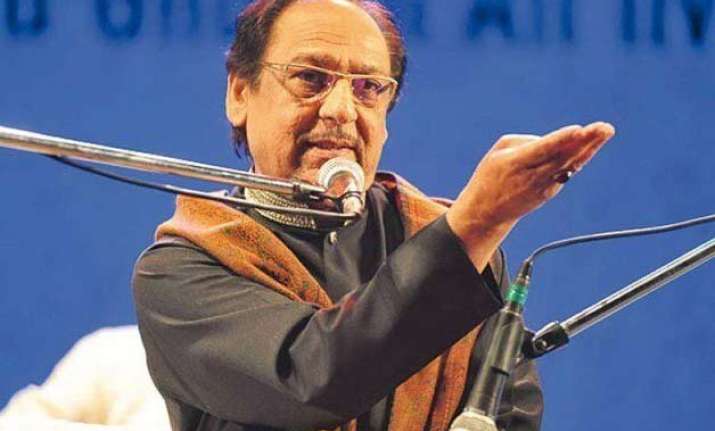 New Delhi: Pakistani ghazal maestro Ghulam Ali, whose concerts in Mumbai and Pune were cancelled last week due to opposition by Shiv Sena, will perform in the national capital on November 8, Delhi Toursim Minister Kapil Mishra said today.
Following last week's cancellation, which led to huge uproar, the 74-year-old singer, who has followers on both sides of the border, had agreed to perform in Delhi on Chief Minister Arvind Kejriwal's invitation.  
Confirming the date, Mishra today tweeted in Hindi, "On November 8, Delhi will host Ghulam Ali Saab." Mishra also hit out at those against Ali's concert, saying, "They keep on spreading hatred, but we will continue spreading brotherhood. They grow thorns, but we will continue growing flowers."
Shiv Sena reportedly threatened to disrupt the singer's show in the national capital too. To this, AAP had said that it will deploy its "army of workers", if necessary, to ensure that the concert is not disrupted.
The West Bengal government too had offered to host Ali's concert, saying music and culture have "no boundaries", after two events were cancelled in Mumbai and Pune due to threats by the Shiv Sena.