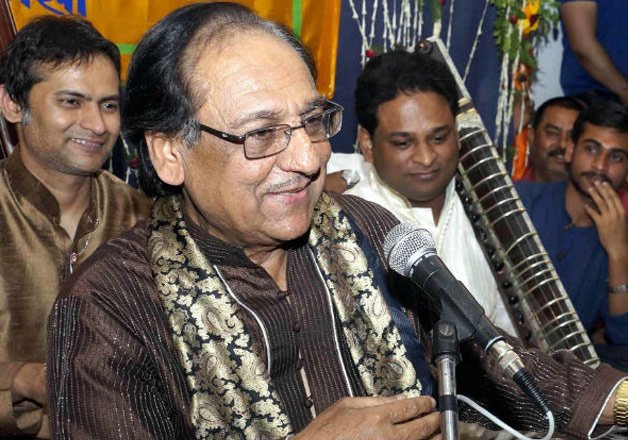 New Delhi: Pakistani ghazal singer Ghulam Ali has cancelled his all future concerts in India including November 8 event in Delhi and December 3 event in Lucknow.
Ghulam Mohamad Khan, spokesperson of Ghulam Ali, said that the maestro will not be performing in India till the time things improve in the country.
Reports also suggest that Ghulam Ali is apparently hurt because he feels he is being used for political mileage.
Last month, Ghulam Ali's concert in Mumbai was forcibly cancelled after Shiv Sena threatened to disrupt the programme and warned that no artiste from Pakistan will be allowed to perform in the state till terror emanating from across the border is stopped.
Post this incident, Delhi Chief Minister Arvind Kejriwal and West Bengal Chief Minister invited Ghulam Ali to perform in their states.
Soon after the date for Delhi concert was announced, Shiv Sena had issued an ultimatum saying that it will not allow the concert to take place.
Ali was also set to perform at Lucknow Mahotsav on December 3. The singer was scheduled to arrive here on an invitation of Uttar Pradesh Chief Minister Akhilesh Yadav.