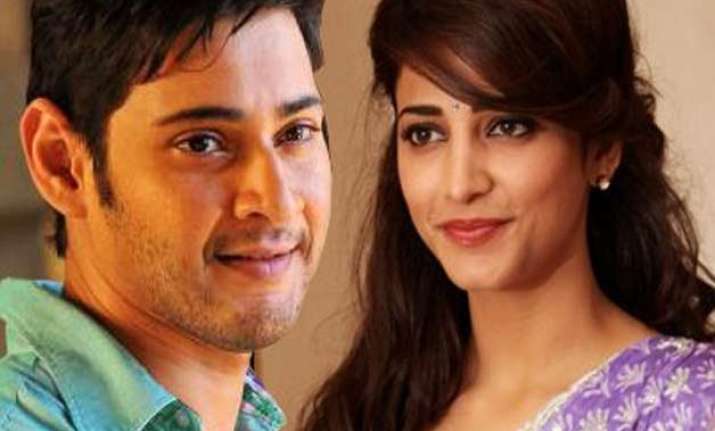 Actress Shruti Haasan is riding high on the success of her recent hit 'Srimanthudu' these days. The blockbuster has already minted around 71 crores in just five days.
She was paired in the lead role opposite the Tollywood superstar Mahesh Babu. Before this also, she had done an item number in Mahesh Babu's 'Aagadu'.
As per a report, on declaring 'Srimanthudu' as a super hit, the actress said, "It makes me extremely happy and proud to be a part of a project that has both box-office numbers and critical acclaim! It feels great to have another hit."
The actress plays the role of Charuseela in the film. Shruti said, "It was a pleasure playing Charuseela. I always strive to play parts that aren't similar to my previous roles and this time is no exception. Charuseela is strong, independent and calm. She brings a lot to the plot line in the film."
Asked about working with Mahesh Babu, Shruti said, "He's an absolute pleasure to work with. Down to earth, chilled out, extremely focused and hard working— such a great combination. He's also one of the most handsome men ever!"
The 29-year-old actress has also sung in many Tamil and Hindi films. When asked why she isn't singing more in Telugu, she said with a smile, "You'll have to ask the composers".
Currently she is looking forward to the release of her first film with Vijay titled 'Puli'. She is also mulling over many other Telugu projects.